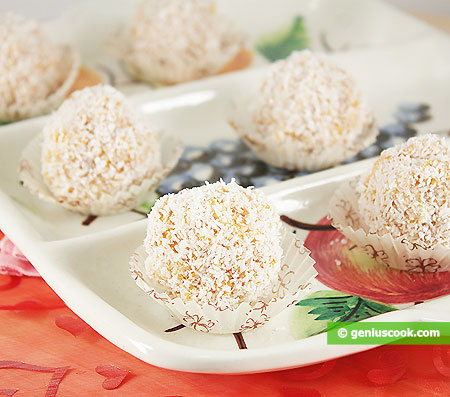 This recipe is ridiculously simple. You will be surprised at how quickly you can make these awesome treats. Light crispy Raffaellos with a delicate aroma and a creamy taste will please any sweet tooth.
Ingredients for Raffaello cookies
Recipe for Raffaello cookies
Almond dry a little.
Mix all the ingredients. The proportions can be very rough. They can be changed freely.
As a result, you should get a sticky, thick mixture that keeps the form. Roll the balls, placing one almond nut in the center of each. The balls should be as big as a walnut, or at your discretion.
Roll the balls in coconut flakes and enjoy!