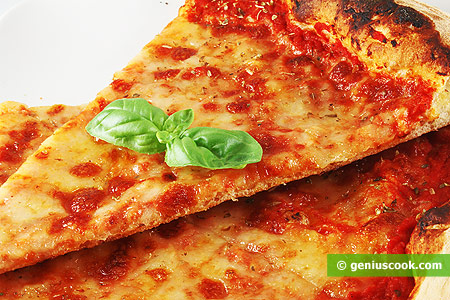 Il Pizzaiulo Championship in Naples
The 11th International Pizzaiulo Championship – a contest of maîtres of the pizza, Trofeo Caputo – takes place starting May 21st in Naples. This is a remarkable event for pizza professionals, those who like to watch pizzas being cooked, and, of course, gourmets hastening to partake of it.
Representatives of Naples' most famous pizza houses prepare for the visitors pizzas on 13 movable stoves set on the square of the Vulcano Buono service center.
The championship includes contests for the biggest, longest, and quickest pizza ever. Nearly 500 pizzaiulo from all over the world compete preparing an incredible diversity of pizzas of every imaginable shapes and contents.
Pizzas without gluten take their place along with traditional pizzas. Also, 7 of the best maîtres will participate in the "Seven Pizzas for Seven Kings" contest making new variants of pizzas dedicated to the heads of European countries.