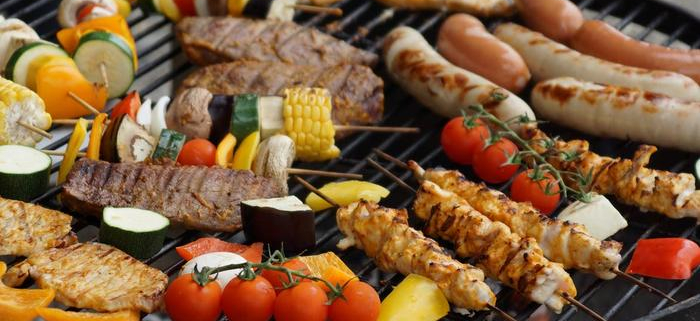 How To Make Your Summer Barbeque a People Pleaser
The great thing about summer, besides holidays and sunshine, is undoubtedly the wonderful invention that is the barbecue. Is it the alfresco dining, the novelty cooking method, or the abundance of juicy meat that we love most? Maybe all three. No matter what your BBQ preferences are, you have to go all out and prepare the best evening possible.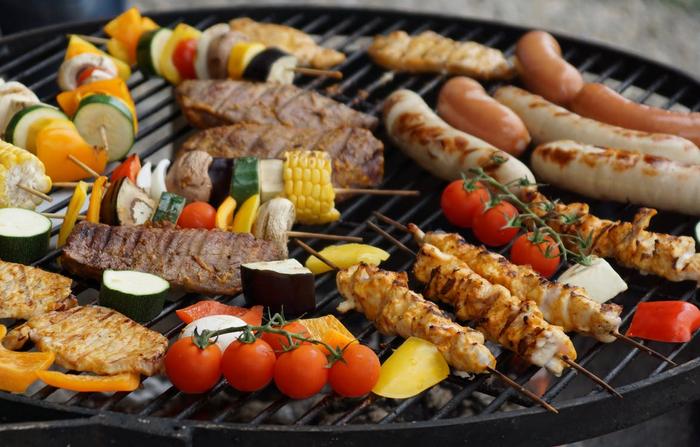 If you're hosting a barbecue soon and striving to make this meal the best one of the summer, check out our tips below!
Get Good Quality Meat
Meat is the show-stopper at any BBQ. Well, maybe not to vegetarians. But, your carnivorous guests deserve the best! You can use the excuse 'anything tastes good when it's barbecued,' but your guests will know the difference between top quality and factory farm cuts.
Instead of ordering beef in bulk, consider learning about a local farm and its cuts. According to this Snake River Farms review, you should look for farms that advertise grass-fed, non-GMO beef for the best taste.
Overall, take your cooking game a step further and do some research to impress foodie friends. Once you've found somewhere, get some standard meats like sausages and burgers, but why not go that bit extra? Push the boat out with ribs, pork chops, and maybe even steak.
Bring a Strong Drinks Game
If we're being honest, the food is only half the fun of a good BBQ. You need a range of drinks for all types of guests, including kids.
Ahead of time, consider surveying your guests and asking what drinks they prefer. If you get lukewarm feedback, your best bet is to get a little bit of each type of drink and mixer. So think wine, beers, soft drinks, and spirits (not for the faint-hearted) or even cocktails. You could concoct an exotic homemade punch for something unusual, which is a crowd pleaser.
Don't Shy Away From Sides
Side dishes at barbecues are the most underrated part of the feast. Yes, the meat is important, but what good is it if it can't be enjoyed with some delightful accompaniments?
First things first: ensure the sides are homemade. A potato salad out of a packet is not a winning option.
Create colorful salads with plenty of textures, fresh coleslaw, and vegetable skewers with a bit of BBQ friendly cheese. Your guests will be impressed and satisfied with some mac n' cheese and beans on the side of their ribs.
Marinade Marinade Marinade
Do not cook your meat without a marinade. Especially if you've gone all out with the meat, a lack of a delicious marinade will only let you down.
Experiment with homemade sauces and don't be afraid to rub on the herbs and spices. Just make sure they are combinations that work.
You'll need enough marinade to go around. Leave your meat to rest for a good few hours for optimum results. The secret is all in the flavor, just don't let anyone in on your recipe!
Extras
Now your food is sorted, put some thought into the extras that make it. Assemble a summer music playlist, get some cozy seating arrangements sorted, and maybe even throw some party games in.
Also, make sure everyone's dietary requirements are considered to be the best host.
Conclusion
The mistake that most people make when hosting a barbeque is prioritizing hamburgers and hotdogs, NOT shopping for high-quality beef and chicken cuts. Also, your guests will never be fully satisfied without the right drinks, sides, and soothing ambiance.
By following these tips, you will give your guests a great time and even better food. Why not make your party the party of summer? It is the season for enjoying yourself, and hopefully, you can create some long-lasting memories for you and your guests.
https://geniuscook.com/wp-content/uploads/2020/08/food-grill-meat.jpg
447
700
Elena and Alfredo
https://geniuscook.com/wp-content/uploads/2014/02/gc-logo2.png
Elena and Alfredo
2020-08-20 16:27:03
2020-08-20 16:27:04
How To Make Your Summer Barbeque a People Pleaser