Simple Guide To Creative Kitchen Windows
The most used room in any house is likely the kitchen. Therefore, it is important that this place is properly designed and enhanced to allow adequate natural light and ventilation to make it as functional and as cozy as possible.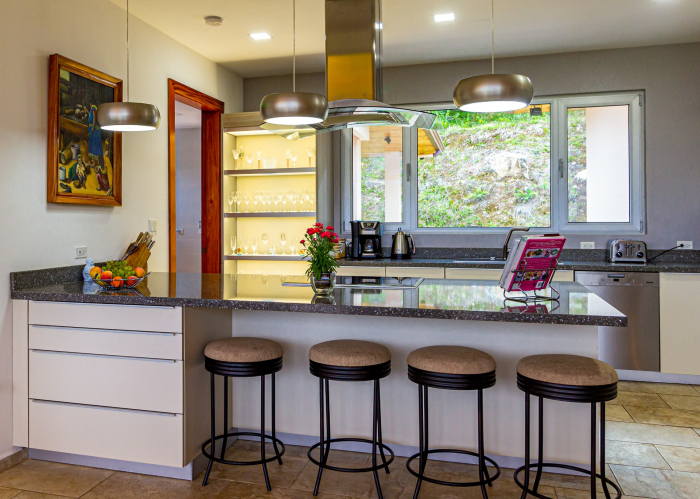 If you are looking at achieving the ideal kitchen space, you may want to start with replacing your kitchen windows. If you need any help picking new kitchen windows or fixing up your current ones? You came in the right spot. Read on for easy advice on how to pick perfect kitchen windows.
What should you think about when finding the right kitchen windows?
Your windows should be appealing both from the interior and exterior. Therefore, be sure your kitchen windows match the inside as well as the outside of your house. Likewise, good lighting is important in the kitchen, and getting several or a single wide window in the kitchen will guarantee it is well lit during the day.
Ventilation is another thing you need to remember when getting windows for your kitchen. Due to the cooking and dishwashing, the kitchen tends to be very humid most of the time. To let the smoke and steam out, pick the operable windows that you can open as soon as possible. Also, when you are cooking, it can get quite warm, and an open window will help cool your kitchen.
Now, let's look at some tips that will help you get creative kitchen windows for your home.
Use a window to create a focal point
If you have multiple windows in your kitchen, consider framing a distinctive feature, such as the range hood, through the windows. This technique can work extremely well in kitchens which have commercial cooking ranges and hoods.
Framed by windows, this element can become the whole focal wall that anchors the kitchen design, particularly when a special surface treatment, like a black subway tile, highlights the wall.
Access to natural light
The perfect kitchen lighting system for activities such as food preparation is a mix of natural light from the walls, ambient evening lighting, and focus lighting. The use of windows during daytime as the main source of sunlight, also known as daylighting, has many implications of its own.
For starters, walls facing south and west appear to get more sun and can get the most amount of natural light. Compared to western windows, South windows provide stronger illumination, which helps to bring more sunshine into the room. Select window types with wide glass frames, and mount them on the wall to allow your desired form of natural lighting.
If you prefer a lot of natural light but want to avoid the excess radiation that it brings, make sure you check the labels for energy performance.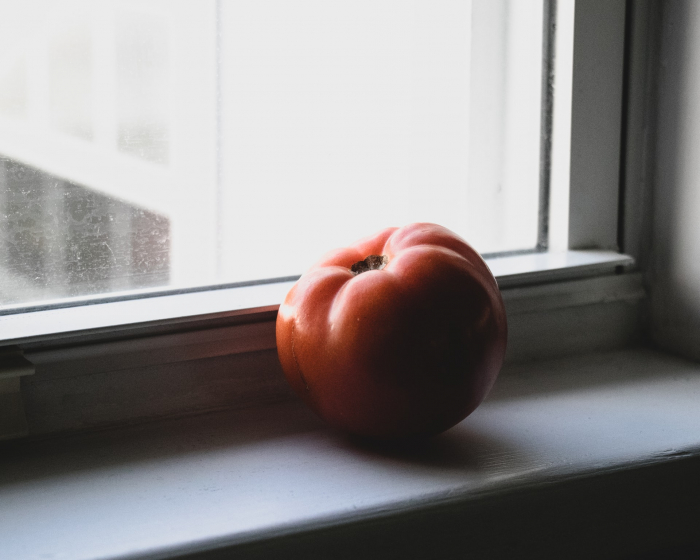 Consider sliding windows
The best places to install a sliding window are above the counters and kitchen sinks. They are incredibly easy to open since they open on a sliding track. They easily do more than just open. Because sliding windows are similar to double-hung windows, they give you great control over the circulation of the air.
But if the view outside of your kitchen is important to you, a picture window is ideal as it has a wide-open view which no other window can offer. It has no moving parts and it will not allow for ventilation, but if you have a patio door or other fresh air outlet in the kitchen, a picture window could be a great idea.
Incorporate the aluminium look
Framed windows are beautiful in any room, but particularly in the kitchen. They can also be used effectively with common and bespoke accents and cabinetry. For example, black aluminium windows will give the lighter-coloured cabinets a compelling contrast.
They will also work as well with dark or grey colour, where the result will complement instead of contrast.
If you cannot immediately afford new aluminium framed windows in your renovations, consider painting the current trims on your wood windows to create an identical visual effect.
Combine with decorative sashes
A great choice is to use ornamental glasswork or unique sashes to give your kitchen window a decorative nature. This method works particularly well if you just one kitchen window, in a location such as over the sink, where there are limited design options.
Decorative trims will make this kitchen window stand out, and stained or leaded glass provides an immediate central point in the kitchen. For years, this technique has been used for windows installed over the bathroom shower, and it can also serve the same purpose in the kitchen.
Why not garden windows?
More and more homeowners prefer to cultivate their own cooking herbs inside the house rather than buy packaged ones. An herb garden in the house guarantees a continuous supply of fresh herbs. It is also practical and economical.
Garden windows, but for more glass at the edges, are mounted custom windows that look identical to the bay windows. Ideal for growing herbs that need lots of sunshine, such as oregano and basil, this window design is the perfect choice for when you want a mini garden within the immediate vicinity of your cooking area.
Do not fail to weigh in concerns surrounding location and ventilation when selecting a spot for garden windows.
Before you get started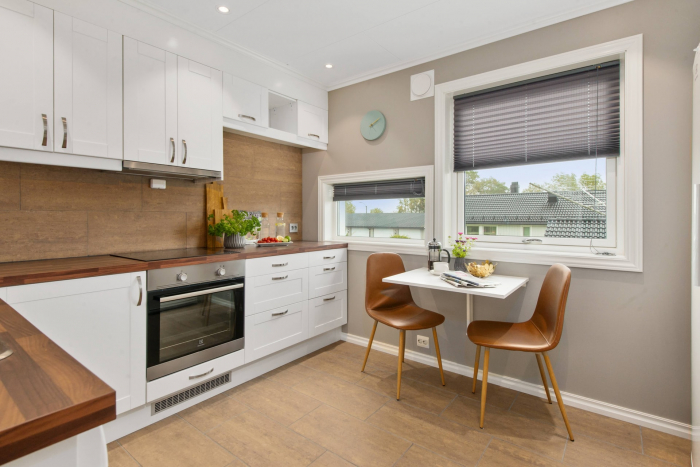 Before you begin, it is important to take the physical limitations of your windows into consideration. For example, if you have only a small section of the outside-facing wall, then your kitchen window size will be limited to this small area.
Also, remember that if you are adding a window to a place where there was no window or enlarging an existing window size, you should consider the structural implications of breaking a hole in a wall. If you are considering an extensive renovation, it may be a good idea to engage the services of a contractor so that you don't make mistakes that will cost a lot to fix.
https://geniuscook.com/wp-content/uploads/2020/08/kitchen-window-home-cooking-e1597707072223.jpg
499
700
Elena and Alfredo
https://geniuscook.com/wp-content/uploads/2014/02/gc-logo2.png
Elena and Alfredo
2020-08-17 18:32:19
2020-08-17 18:42:37
Simple Guide To Creative Kitchen Windows