Classic Comfort Foods with a Twist
Looking for some delicious recipes to warm up your soul? You may miss sitting around the table with family, sharing a hearty home-cooked meal. Or you're looking to mix things up and surprise your taste buds. If any of those scenarios sound familiar, this article is the perfect place to start.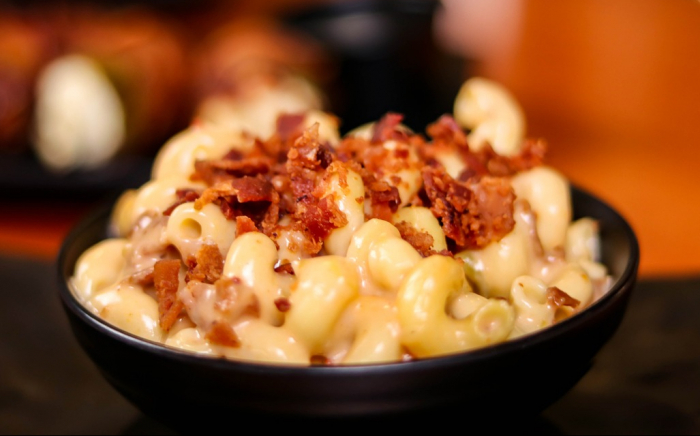 Here we'll be running through some classic comfort foods but with a twist – so whether it's mac n cheese or mashed potatoes that take your fancy, there will surely be plenty of exciting new dishes here that will have everyone asking for seconds (or even thirds). So get ready as we explore these unique recipes and temptation gets the better of us.
Macaroni and cheese with bacon
There's nothing quite like a classic comfort food dinner. The smell of macaroni and cheese cooking in the oven and the aroma of bacon sizzling in the pan can make your mouth water. But why stop there? Why not elevate your mac and cheese experience to the next level by giving it a unique twist?
Instead of just sprinkling a few pieces of bacon on top, try baking it into the dish. Not only will this add fantastic flavor, but you'll also get all that delicious porky goodness throughout every bite. Upgrade your comfort food cravings and prepare this delicious version for yourself or your family: mac & cheese with bacon—the ultimate make-at-home meal.
Butternut soup
Butternut squash soup is a classic comfort food, but why not upgrade it with some added flavor? This twist on the traditional recipe features creamy coconut milk and a hint of Thai flavors like lemongrass, ginger, and chili. The result is a rich and flavorful soup full of healthy ingredients. Serve this delicious blend of flavors with crusty bread or over steamed rice for an easy and tasty meal.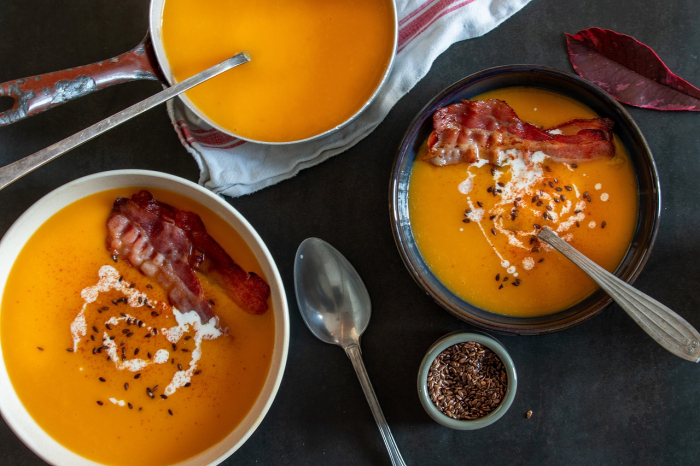 Another great twist on butternut soup is adding crunchy toppings like roasted cashews and pumpkin seeds, which will give the dish a unique texture and make it even more filling and satisfying. If you are a soup lover, click for soup subscription to never miss out.
Grilled cheese sandwich with avocado
Who doesn't love a classic grilled cheese sandwich? The combination of melted cheese and buttery, toasted bread is enough to make just about anyone's mouth water. But why settle for the same old recipe when you can give it a unique twist?
Introducing the Grilled Cheese Sandwich with Avocado. This spin on the classic adds creamy, delicious avocado slices to the mix, bringing an unexpected burst of flavor and texture that will have your taste buds jumping for joy. Plus, it takes no time to prepare – so you can whip up this tasty treat in minutes.
Shepherd's pie with a mashed potato crust
Shepherd's pie is a classic comfort food that always stays in style. But why not take it up a notch with this delightful twist? This reimagined version features a mashed potato crust and a filling with ground beef, vegetables, and creamy sauce. Topped off with more mashed potatoes, this dish is sure to please even the pickiest eaters.
Plus, it's easy to customize if you want to add your ingredients or give it an extra kick of flavor. Instead of ground beef, try making the filling with seasoned pork or turkey for an unexpected but delicious changeup. And don't forget all those tasty mix-ins – like peas, carrots, and mushrooms – that can help make this dish even more flavorful.
Fried chicken with a honey glaze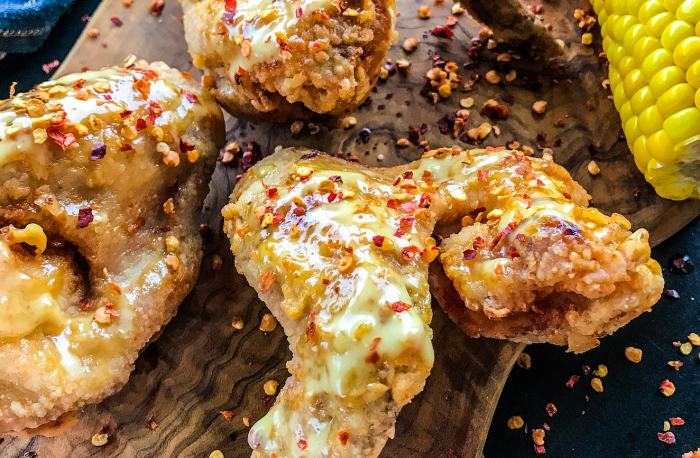 Fried chicken is always a hit, but why not make it memorable by giving it a unique glaze? It takes on the favorite classic and features a delicious honey-based glaze that will have everyone licking their fingers. Not only is this an easy dish to prepare, but it also provides a flavorful way to utilize all those leftover pieces of chicken you may have lying around.
Once cooked, drizzle the honey glaze over your fried chicken, and you'll be ready to enjoy in no time. Serve with mashed potatoes and buttery corn on the cob for an unbeatable comfort food dinner to please everyone at the table.
Chili con carne with black beans and corn
Chili con carne is a classic dish full of flavor and can be enjoyed any time of the year. But why not give it a unique twist? This version features black beans, corn, and jalapeños for an extra kick of heat. At the same time, it may look like your average chili, but adding these ingredients adds a whole new level of complexity to the dish—making it even more flavorful and satisfying.
Serve this delicious chili with tortilla chips or over steamed rice for an unbeatable meal that's sure to become a regular in your rotation. And don't forget all those toppings – from guacamole and sour cream to chopped green onions – that will make this dish even more delectable.
Spaghetti carbonara with bacon and peas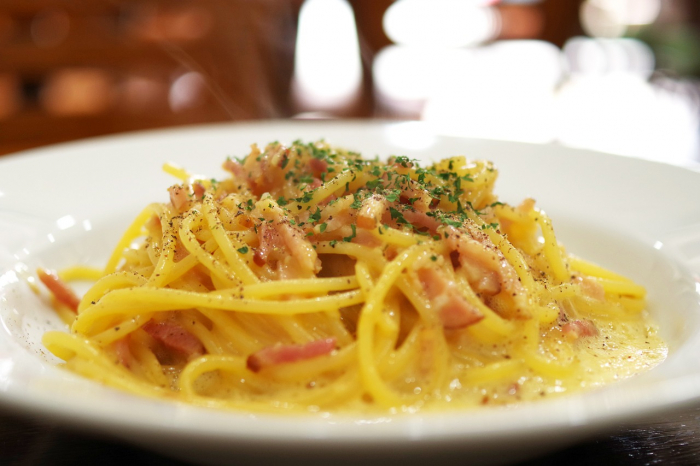 This classic Italian dish is always a hit, but why not give it a unique twist? This version features bacon, peas, and cream for an unexpected burst of flavor that will indeed have your taste buds singing. Plus, this delicious dish can be prepared in just minutes – making it perfect for busy weeknights when you're short on time.
Cook the spaghetti according to package instructions, then add the bacon and peas for extra crunch. After cooking the pasta, stir in some cream before topping it with freshly grated Parmesan cheese. Serve this comforting meal with a side salad for an easy dinner to please everyone at the table.
https://geniuscook.com/wp-content/uploads/2023/03/Macaroni-and-cheese-e1678284352901.jpg
436
700
Elena and Alfredo
https://geniuscook.com/wp-content/uploads/2014/02/gc-logo2.png
Elena and Alfredo
2023-03-08 09:10:13
2023-03-08 09:10:13
Classic Comfort Foods with a Twist