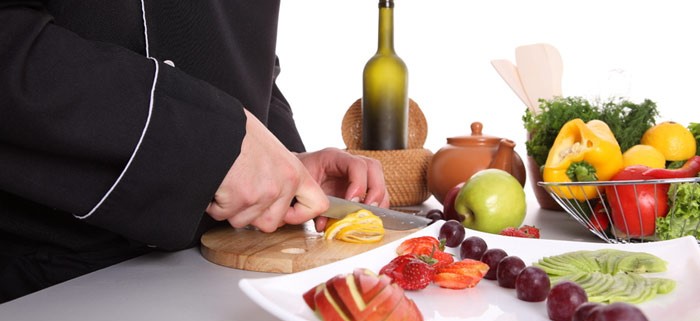 Success Stories: 3 Valuable Lessons from 3 New York City Food Icons
Most businesses that go out of business are shocked to learn that the whole process started with them doing something wrong. A business owner's ego often gets in the way of his own success. If you want to avoid becoming a statistic, learn from three successful New York City businesses – a city where attrition is high and the market is extremely demanding.
What's Old Is New Again
What's so great about an ice cream truck? Nothing – unless you happen to be the Big Gay Ice Cream Truck. In 2009, Douglas Quint and Bryan Petroff decided that they wanted to try a new idea. Their idea was to bring back the ice cream truck, but add a twist. Their Big Gay Ice Cream Truck introduced soft-serve flavors like "The Salty Pimp" and "Bea Arthur," but it was more than just the wacky and unique flavors.
It was the unusual cheerful service. Of course, the company does custom ice cream cups and, really, the whole business is custom. And, that's what makes it so successful. They've managed to reinvent the wheel. It's hard, and there's a good possibility you'll fail if you do not attack the business project with every ounce of effort in your blood but, if you can reinvent an old, stodgy, or dated practice in your industry, do it. You'll be rewarded with lines that roll around the corner and a fulfillment department that struggles to keep up with orders.
Anticipate Change and React
Murray's Cheese is a small cheese shop in Greenwich Village that's been there for about 74 years. But, owner Rob Kaufelt saw the writing on the wall. With gourmet food places like Whole Foods and Trader Joe's springing up and taking over the smaller mom-and-pop shops, Kaufelt had to do something to safe his business.
He had previously always turned down offers to sell his cheese in big box stores – but he recently had a change of heart.
He agreed to sell his cheese in Kroger's stores so long as Kroger adhered to "a long list" of quality and service commitments. As of this writing, Murray's Cheese is sold in over 100 different supermarkets. If you're a small shop, and you have something truly amazing to offer, consider piggybacking onto the shoulders of giants.
Be Consistent and Offer Value Every Day
There's a reason why some businesses, like Tribeca Grill, survive and thrive. They focus on consistency rather than table turnover. In a city where restaurant failure is the norm, Tribeca survives because of its culture. It treats every customer, and every night, as they would during opening night.
Special attention is paid to how the meals are prepared and served, and the general motto every single night it to "bring your A game."
Most businesses find it difficult to sustain that kind of high-energy, which is why staffing, training, and culture is so important. If you want to survive, you have to hire the best of the best, and you have to focus on value and quality. There's just no substitute.
Melinda Morrison used to manage her own small ice cream stand on a busy beach resort. Now retired, she enjoys writing about the food industry, with a focus on small businesses. Look for her illuminating posts on food service, business and finance blogs online.
https://geniuscook.com/wp-content/uploads/2014/09/700-kitchen-cooking-food-eat-fruits-paprika-veggies-vegetables-cutting.jpg
466
700
Elena and Alfredo
https://geniuscook.com/wp-content/uploads/2014/02/gc-logo2.png
Elena and Alfredo
2014-09-30 03:41:05
2014-11-12 03:57:11
Success Stories: 3 Valuable Lessons from 3 New York City Food Icons