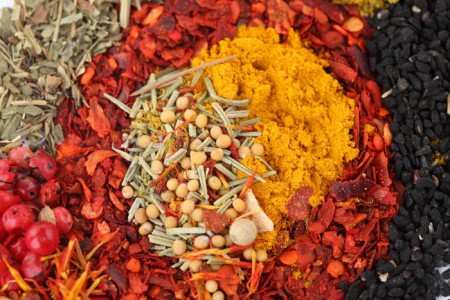 How to Throw the Perfect Summer BBQ
There's no better time of the year to break out the barbecue grill than the summer. If you're in the mood to invite your family and friends over and throw some juicy steaks on the grill, check out the following tips to make your BBQ the absolute best.
Think of a Theme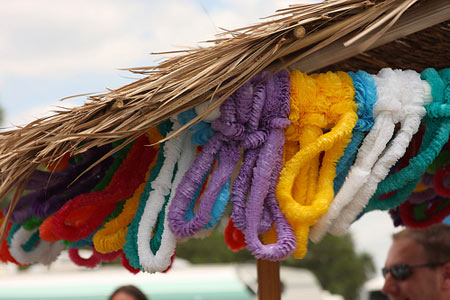 Image via Flickr by Sam Howzit
Memorable BBQs have memorable themes. Anyone can throw meat on the grill and serve it to friends, but not everyone can think of an awesome theme to frame around the activity.
Consider celebrating your soiree as a beach party, a fiesta, or a Hawaiian luau. Send invitations through snail mail or email that illustrate your party's motif. Be creative with your theme and anchor tiki torches, pass out leis, or create flower centerpieces. Also, you can choose table decor, paper plates, and cutlery with colors that complement your theme.
The more personality you infuse into your festivities, the better.
Cradle Guests in Comfort
Spoil your guests with all the creature comforts they desire. Greet them with a buffet of tasty finger foods and a bar of beverages, but most importantly offer them a comfy place to sit. Create the perfect summer BBQ and cradle guests in comfort with outdoor accessories and furniture. Pamper your pals with outdoor sofas, chaises, pillows, and rugs. Al fresco dining paired with the right backyard setup can be as classy and luxurious as you want.
Fashion a Fun Zone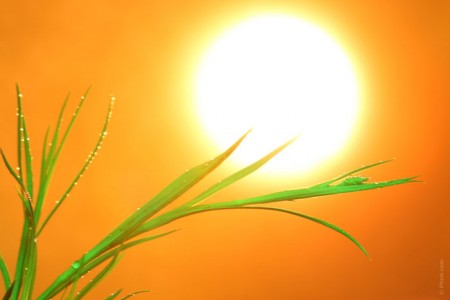 Little kids aren't the only ones who enjoy party games; adults like to play, too. Eliminate the need for stiff small talk by setting up some cool backyard games for your guests. Badminton, croquet, and horseshoes are three classics that'll get the adults talking and laughing in no time. If some of your guests are on the shorter side, invest in some kiddie sprinkler toys, sidewalk chalk, or bubbles to keep them occupied.
Burn the Best With Zest
All charcoal isn't created equally. The cheap briquets you find at the supermarket heat well, but chemical additives can cloud the flavor of the food. Lump hardwood charcoal is made of pure hardwood and is free of chemical additives, yielding an intense heat and authentic flavor.
Smoking wood chips come in a variety of flavors and can be mixed in with lump charcoal for added zest. Mesquite is great for beef, pork, and veggies. Hickory goes well with chicken, pork, and trout. Pecan is nutty. Oak and maple are smoky. Whatever you choose, be sure to soak your specialty chips in water first in order to prolong the smoking time.
Marinate With Care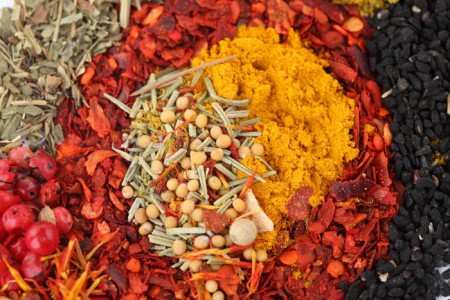 Most BBQ tastes good. Your BBQ will taste great if you marinate before cooking. For juicy, flavorful pork, consider a marinade of olive oil, soy sauce, and steak seasoning. Chicken tastes great when pre-soaked in lime juice, honey, and spices. Steak is delicious when pre-soaked in a Teriyaki marinade of soy sauce, wasabi, and ginger root.
Whatever recipe you choose, remember these rules:
Seafood requires a marinade time of one hour or less, but poultry and meat can soak anywhere from two hours to two days.
Marinade should be used once, then discarded.
Metal bowls aren't suitable for marinating because they could chemically react with your food. Use plastic or glass.
Keep it Flowing
Who doesn't love an evening of delicious food and free beverages? Whatever you and your pals enjoy drinking, be sure to keep the liquids flowing.
Ice chests full of soda and bottled water will quench your guests' thirst and keep them cool in the summer sun. If you choose to serve alcohol, stick with low-maintenance libations that allow you to socialize and not bartend all night long. Try any of these:
A tray of Jello shots. Gelatin and vodka or rum.
Some pitchers of Long Island iced tea. Vodka, tequila, rum, gin, triple sec, sweet/sour mix, soda, limes.
A punch bowl of Sangria: Red wine, brandy, liqueur, soda, and fruit bits.
If you're hoping to host the best BBQ of the summer, take the time to plan. Your theme, food, and furniture all contribute to the atmosphere and success of your gathering. It's the fine details that will ultimately separate your outdoor affair from all the rest.
https://geniuscook.com/wp-content/uploads/2014/06/700-curry-spices-diet-nutrtion-food-e1403043248148.jpg
300
450
Elena and Alfredo
https://geniuscook.com/wp-content/uploads/2014/02/gc-logo2.png
Elena and Alfredo
2014-06-17 17:20:48
2014-06-22 06:41:18
How to Throw the Perfect Summer BBQ