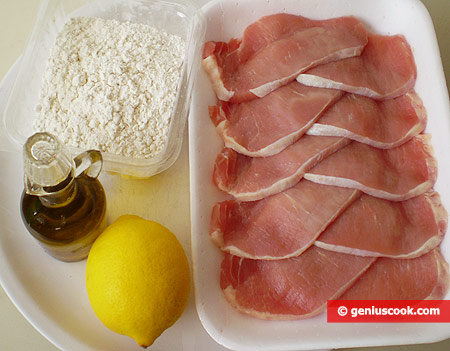 How to Make Escalopes with Lemon Italian Way
It is a classical second dish in Italy, a traditional way to cook meat. The recipe is simple, quickly made and the result is practically guaranteed. A thin, not fat piece of meat with a delicious crust to it is a mouth-watering sight and smells just wonderful. Take the best tender meat for escalopes, pork or veal cut across fibers.
Ingredients for Escalopes with Lemon
1.2 – 1.6 lb pork cuts
flour for coating
black pepper, salt
juice from 1-2 lemons
olive oil
Recipe for Escalopes with Lemon
Salt and pepper every piece of meat, roll over in flour. Shake off surplus flour.
Pour some olive oil into a frying pan and heat well. Fry the escalopes on medium heat on both sides until they acquire a nicely brown crust.
When they are done, pour some lemon juice into the frying pan and take the meat out in a minute – it is ready.