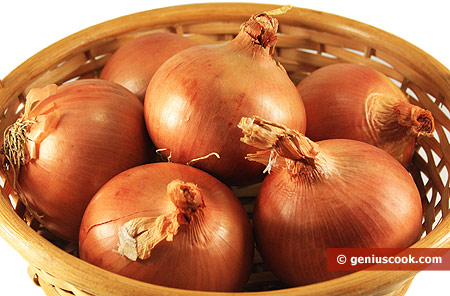 Onion skin turned out to be far from useless. Scientists from the Autonomous University of Madrid discovered that onion skin contains many compounds with salubrious qualities.
The skin and outer layers of onion contain much cellulose and flavonoids. The bottom of the onion – which is usually cut off and thrown away – is rich in polymers and sulphureous compounds.
Cellulose is known to lower the risk of developing cardiovascular diseases, type 2 diabetes, obesity, gastric problems and intestinal cancer. Besides, phenol compounds are a good protection from cancer-inducing processes.
Scientists urge to make use of these parts of onion and use them as dish-enriching additives. You can grind them in the food processor and add a small quantity to the food you cook. You can also put a whole unpeeled onion into water when you are making soup – it will give the soup a nice color and saturate it with salubrious substances.