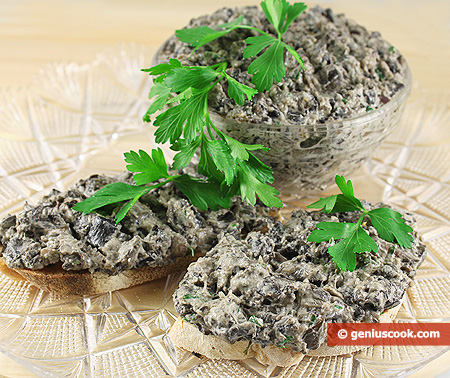 How to Make Bruschetta with Mushrooms
A delicious snack from mushrooms and fried bread, bruschetta is simple and easy to make. You can take any sort of mushrooms, the same goes for cheese, so feel free to improvise.
Ingredients for Bruschetta with Mushrooms
Oyster mushrooms or champignons: about 150 gr.
A few sprigs of parsley and basil leaves.
A pair spoons of olive oil.
Mascarpone cream cheese, Philadelphia, or whatever. Vegetarians can take tofu: 3-4 tbsp
Slices of bread.
Garlic, black pepper, salt: to taste.
Recipe for Bruschetta with Mushrooms
Chop mushrooms finely and fry them a little in an oiled frying pan.
Mix in cheese, basil and parsley. Add black pepper, salt to taste
Fry pieces of bread on a frying pan, rub them with garlic and drizzle with olive oil.
Serve as pieces of bread with mushroom stuffing.