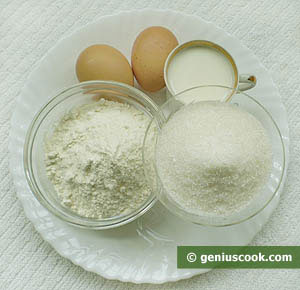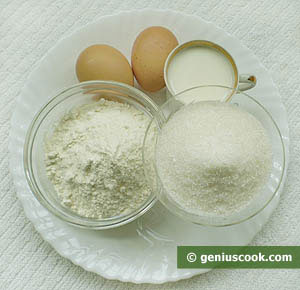 Try this quick and easy recipe for deep-fried homemade pastry straws.
When I was a kid, my grandmother made it for me and my brother and we enjoyed nibbling on these freshly fried, crispy cookies and drinking milk. It was so yummy!
This recipe isn't expensive and time-consuming.
Go ahead and indulge your family with these lip-smacking cookies.
Ingredients for Pastry Straw
2 eggs
½ cup (100 g) sugar
1 cup (200 ml) milk
Salt to taste
½ teaspoon baking soda
1 tablespoon vinegar
1 tablespoon vodka
Vanilla sugar to taste
Flour
1 ½ cup (400 ml) vegetable oil
Recipe of Homemade Pastry Straw
Beat eggs with sugar. Pour cold milk in. Add a pinch of salt.
Mix baking soda with vinegar.
Blend everything well and pour vodka in.
Steadily add flour into this mixture and mix until it becomes dough.
Mix until the dough is smooth, pliable and no longer sticky.
Roll the dough out into thin layer and cut out rhombs. Make a hole in the middle of each rhomb.
Pass one side of each rhomb through the holes.
Bring oil to a boil in a deep frying pan.
Fry 10-15 cookies at a time until golden or nicely brown.
Stir occasionally and turn cookies over to ensure they are evenly fried.
Take out with a skimmer.
Let cool and dust with sugar powder if desired.
https://geniuscook.com/wp-content/uploads/2008/11/straw-cookies-ingredients.jpg
290
300
Elena and Alfredo
https://geniuscook.com/wp-content/uploads/2014/02/gc-logo2.png
Elena and Alfredo
2008-05-02 16:24:17
2014-01-27 04:05:29
Homemade Pastry Straw