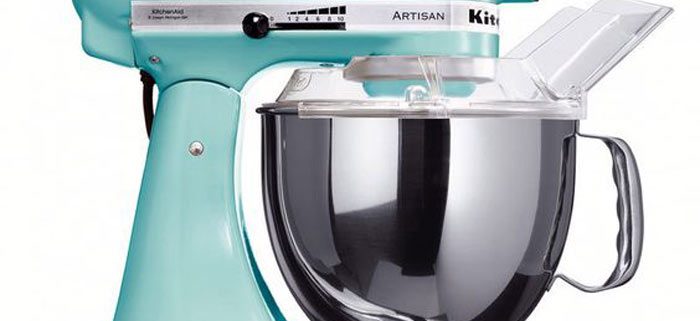 A Comparison between KitchenAid Classic and Artisan
Nowadays kitchen appliances are in variety in the market. To be specific, appliances such as the Kitchenaid have, of late, been in a wider range. With different models of a stand-up mixer, the most popular among these KitchenAid brands are the KitchenAid Artisan and the KitchenAid classic. The big question here is what then is the difference between these two appliance brands? Truly, both of them have numerous similarities in that in terms of function, they are both for mixing pastries and other similar products. In addition, they both have almost similar accessories and regulatory systems. This article, conversely, outlines a few differences between the KitchenAid Artisan and classic.

KitchenAid Classic Plus
The KitchenAid classic mixer is smaller compared to some other KitchenAid appliances. Mostly, it is commendable for small family baking and for people who don't bake often. The stand mixer has numerous features that make it unique and adorable. This includes standard accessories such as dough hook, whisk, and a beater.
If compared to KitchenAid Artisan, it has no handle and a pouring shield. KitchenAid classic is amazing as it contains a variety of speed to choose from while working. The ten speeds it comes with enables the user to set as prefer depending on what is being mixed. Whether you require beating, kneading or whipping, KitchenAid classic is adjustable to all these attachments. A KitchenAid classic stand mixer is a good baker for bread dough regardless of the dough's viscosity. At times, KitchenAid classic has been considered to have low production capacity and with less processing power. On the other hand, nonetheless, it is very proficient especially if used with the appropriate measures.
Pros and Cons:
Has an affordable price
Bakes small volumes of pastries
Suitable for many mixing requirements
Has little variety of colors
It is multipurpose
Stand mixer cannot support heavy dough
KitchenAid Artisan
Among the other KitchenAid appliances, KitchenAid artisan has been the most popular. This is because it is neither small nor big in size. If you are mixing both big and small volumes of dough and you are wondering whether to buy Kitchenaid Classic or Artisan, the KitchenAid artisan is the suitable one for both small scale and large scale bakers. As compared to the classic stand mixer, however, it does not bake bread but it is kind of more suitable for heavy dough mixing. KitchenAid artisans vary in colors and model. It is a very attractive stand mixer where it is able to reflect the themes of a kitchen. What makes it even more resourceful is the fact that it comes with a comfort handle thus it is easy to control. This is, for instance, if you want to remove the bowl from back and forth, the handle will prevent any possible accident. To add on, KitchenAid artisan does not entertain any flour puff or flutter since it has a pouring shield.
Pros and Cons:
Supports both single and multiple recipes
Not applicable for daily utility
Has variety of colors to choose from
It is expensive
It has a pouring shield and a handle
Cannot support large volumes
It is versatile
In summary, since we have seen the difference between the two KitchenAid appliances, you are now able to choose the one that matches your needs. They are, nonetheless, both great in terms of utility and durability.
https://geniuscook.com/wp-content/uploads/2018/02/kitchenaid-mixer-gadget.jpg
626
700
Elena and Alfredo
https://geniuscook.com/wp-content/uploads/2014/02/gc-logo2.png
Elena and Alfredo
2018-02-20 04:03:19
2018-02-20 04:03:19
A Comparison between KitchenAid Classic and Artisan