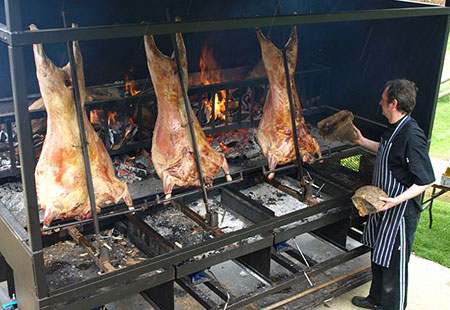 The Largest Barbeque in the World
There is a giant barbeque which is so large that it can cook 1,000 sausage rolls, 3 pigs or even 2 whole cows at a time. It is equipped with 7 different trays which allows to cook seven lambs simultaneously.
This is gadget the brainchild of 31-year-old Jack Henriques who made this huge grill at the order of a company. He says he is going to make another one just as big.
Yet if you are thinking of ordering such a grill to impress your neighbors, give it a good consideration. It requires 14 sacks of coal and it will heat up to 900 degrees.