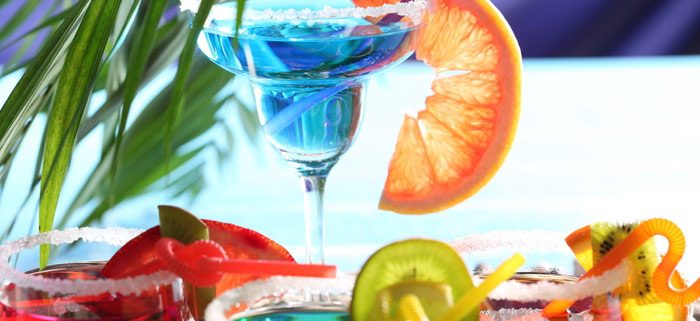 Trends in Alcohol at Weddings
When it comes to weddings, a lot goes into planning to make sure the guests have the time of their lives. From decorations to the details of the menu, there's a lot of decisions that the bride and groom must make to make their happily ever after a reality.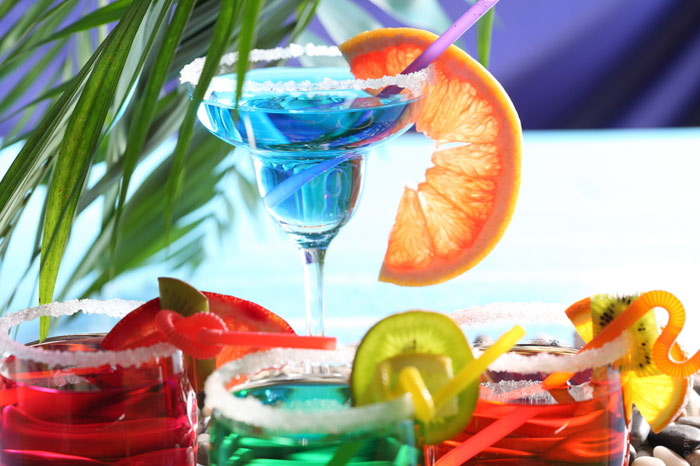 The menu may seem like one of the easier decisions in planning the perfect reception, but truthfully much more that goes into the meal than one may originally think. Everything from the appetizer to the main course to the beverages served must be carefully thought out and planned.
Beverages are one of the more controversial components of a wedding. While guests typically won't complain whether they're served chocolate or vanilla cake, many adults come to a wedding expecting to party, and the selection of drinks available can make or break this party. Everyone has their own opinions on alcohol at weddings: open bar or no alcohol at all, people typically feel very passionate about the options available at such a romantic gathering.
Turns out, opinions on beverages at weddings may be based on where you grew up. Just like your hometown influences a lot of your personal opinions and behaviors, it can also influence what type of wedding you host. A new survey by The Black Tux uncovered trends in drinks at weddings based on cities across the US, and all debates on what to serve can finally be put to rest.
Dry Weddings Are Unsurprisingly Unpopular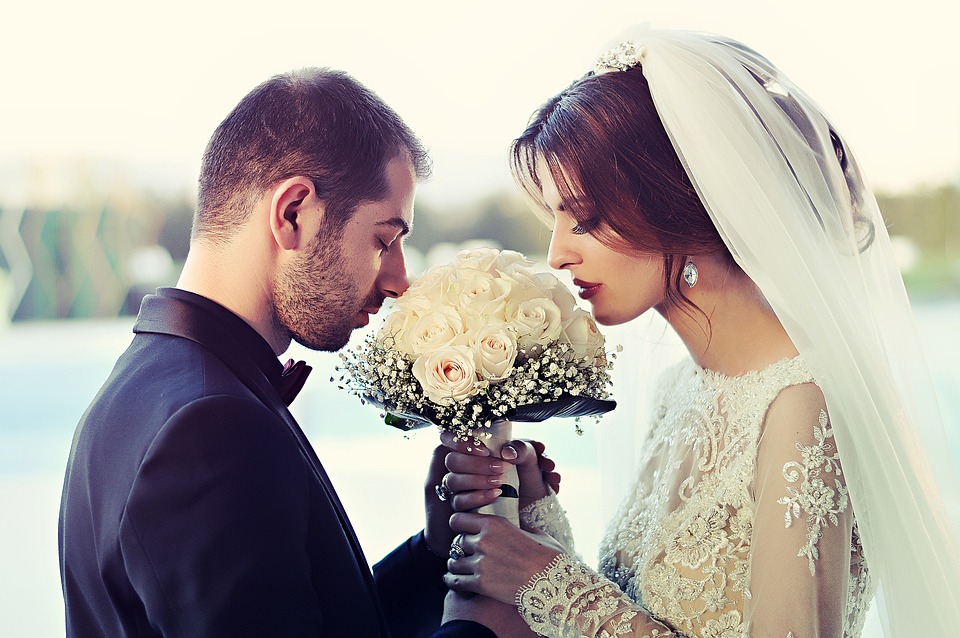 As you may have guessed, it's pretty uncommon for a bride and groom to completely ban alcohol from their weddings. Even if guests have to pay for their beverages, majority of wedding-goers are offered some form of alcoholic beverage if they choose so. Miami is home to the most dry weddings, with nearly a third of all weddings involving no alcohol.
Signature Drinks are Defining Modern Ceremonies
In today's age, everyone is doing something to set their wedding apart from the crowd. One way of doing this is offering a signature drink that embodies the couple's big day. Surprisingly, Miami is also the city most likely to have weddings featuring a signature drink at the bar. However, not all cities are on board with this new trend – Phoenix, St. Louis, Minneapolis, and Seattle are the least likely to include this with under half of weddings adding a signature to the menu.
Vodka is a Classic Tradition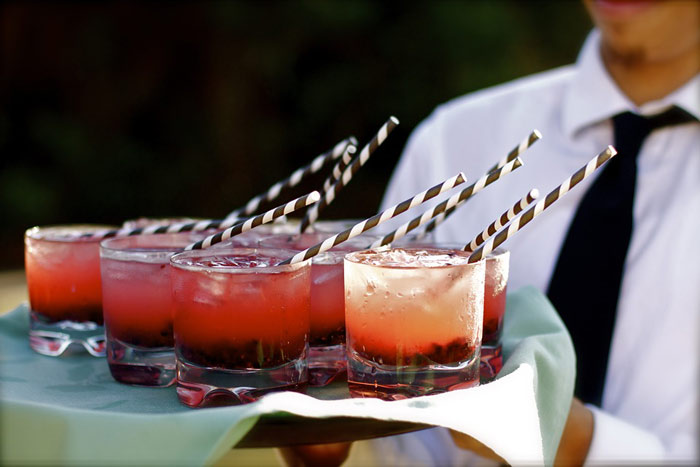 If a signature drink is included, vodka seems to be the way to go. It is the liquor most commonly featured in the cocktails coined the signature drink of the event, beating out tequila, whiskey, and rum by a landslide. Given that vodka has historically been a popular liquor for weddings and large events, this should come as no surprise.
Ultimately, whether you opt to serve alcohol or not – it's your day so make the most of it! Guests will have fun no matter what you choose so be sure to bask in this ceremony of a lifetime, no matter if you're a tequila or vodka person.
https://geniuscook.com/wp-content/uploads/2018/07/700-alcohol-beverage-drink-liquid-vodka-cocktail-party-diet-nutrition-food.jpg
466
700
Elena and Alfredo
https://geniuscook.com/wp-content/uploads/2014/02/gc-logo2.png
Elena and Alfredo
2019-12-04 09:44:42
2019-12-04 09:44:43
Trends in Alcohol at Weddings