3 Reasons to Purchase Bulk Drink Coasters as a Business
Although small and apparently trivial, drink coasters carry much more meaning and importance than you would have thought. Especially if you are a business. Of any kind. Although related to bars, restaurants, and hotels, drink coasters can be a lifesaver in any field of business. And this is because their versatility allows them to be used in more than just one context – that of practicality. You will find out more about the whys of purchasing bulk drink coasters in this article.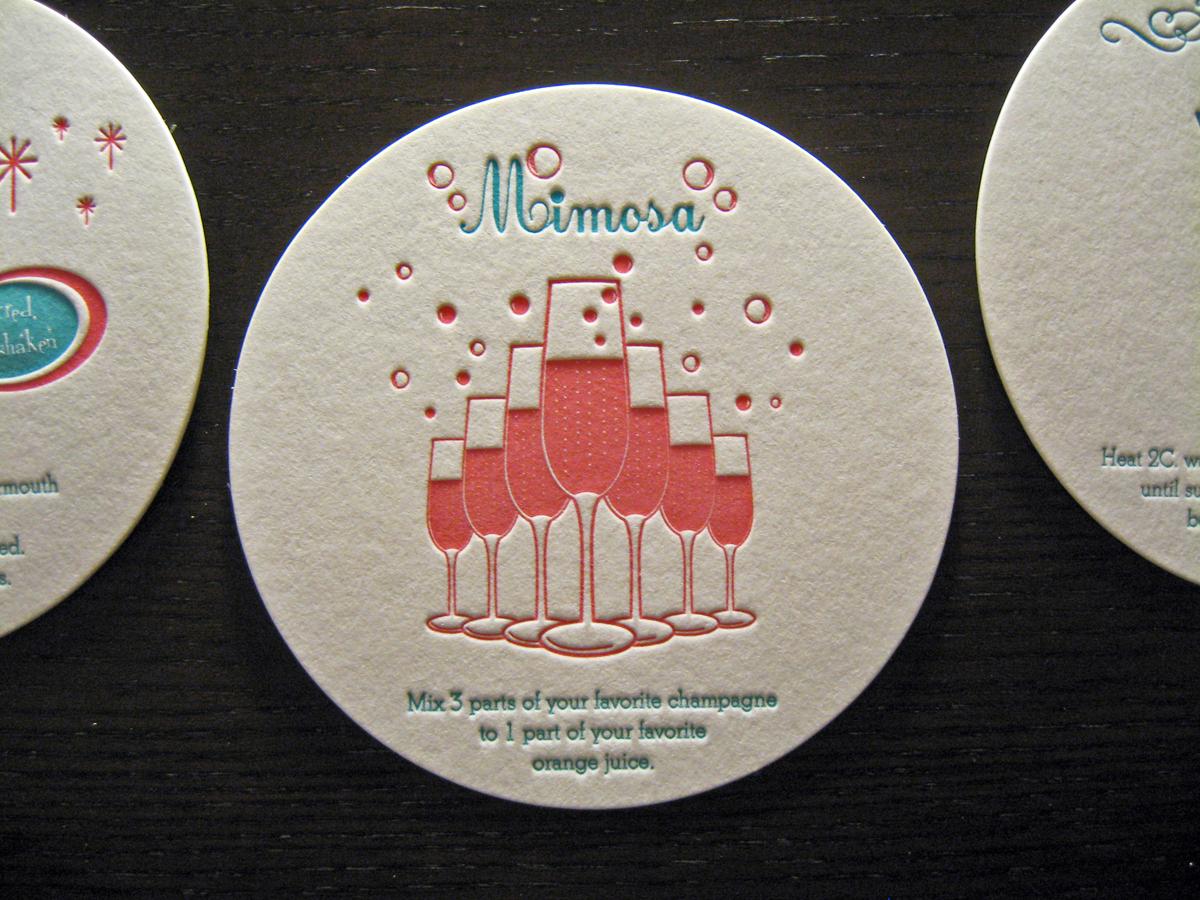 When was the coaster invented?
As any practical creation, the coaster was invented out of necessity. Historians state that they were designed so that wine bottles could be slid or coasted – there, now you know the origin of the word – around the table whenever servants were not around. They became famous in the 1760s and would, of course, be used by the rich – those who could afford servants. If nowadays, coasters can be made out of tons of materials, back then they were made out of wood, papier-mâché, silver or silver plate. Drink coasters' history is a very interesting subject because it helps you discover the way in which they developed over time.
Reason 1 – It is a practical time-saver
The utility of a drink coaster is undebatable. We believe that everyone remembers what a nuisance it is to wipe the furniture clean after the guests have left forgetting their coffee cup or the beer bottle on the table or furniture. It's just such a nagging experience. In the context of a bar, restaurant or hotel, the drink coaster becomes a must-have.
A drink coaster helps reduce the time spent cleaning the tables or the bar. Giving clients a coaster will prevent them from leaving unaesthetic marks all over. In this way, the waitress or bartender will not be obliged to always keep an eye on the tables and clean them every minute. Whenever a new customer arrives, he can take his seat without having to wait for the waitress to come and clean the table for them. Because of this, drink coasters are real life-savers in the restaurant business.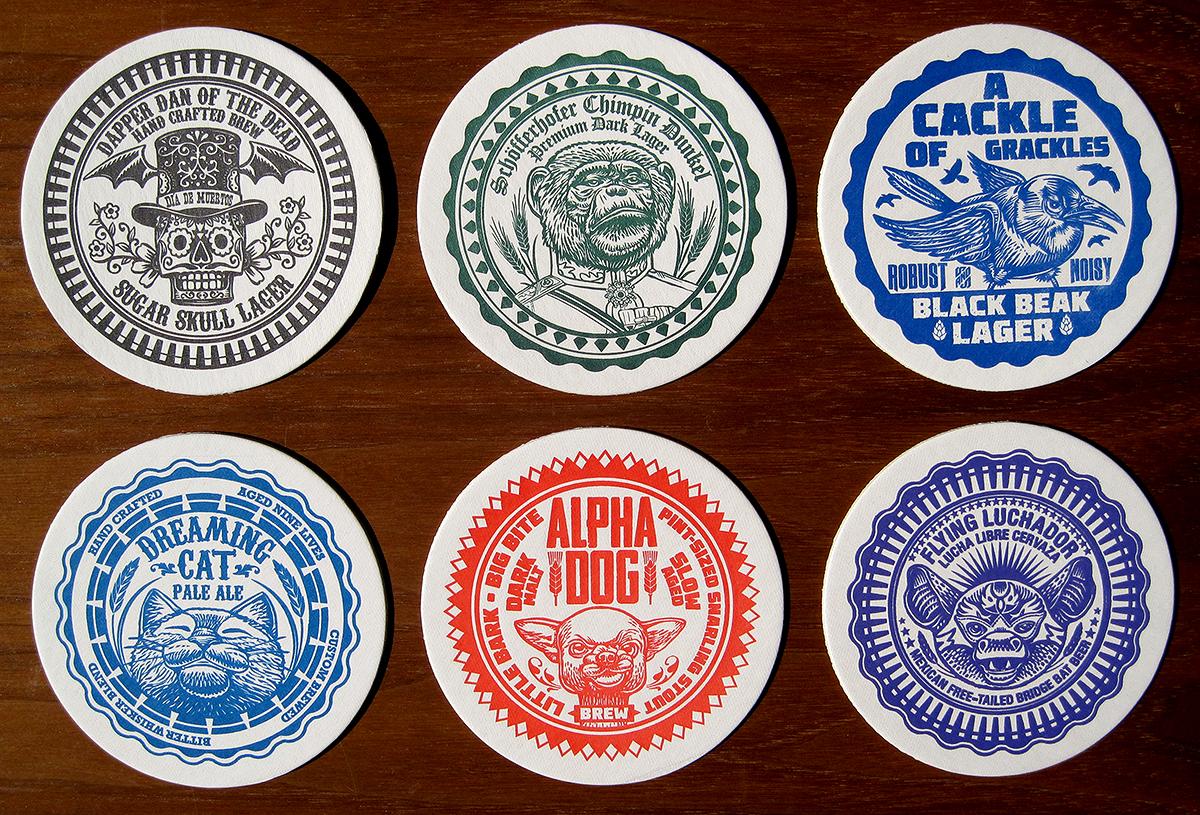 Reason 2 – It is a design icon
It's time to go from practical to esthetical. Drink coasters should not be regarded only as practical tools in a restaurant or bar. They are more than that. A smart interior designer would say that a coaster can become a real icon or the symbol of a business. All you have to do is pay attention to small details and your place will turn from ordinary to extraordinary.
Let's make an imagination exercise. Picture yourself as the owner of a newly opened bar. The design is industrial, you have brick walls, huge leather sofas, and iron-forged lamps. But you have to pay attention to details to help your clients step into that industrial realm. When it comes to creating the desired atmosphere, everything matters. Even the drink coasters. Now, what would you choose to fit your ambiance? Would it be a black plastic coaster, a star-shaped one or maybe a neoprene colorful coaster? The correct answer is none of the above. You would go for a wooden or stainless-steel coaster, solid enough to hold all your wine bottles and industrial enough to fit the décor. But bear in mind the fact that your chosen drink coaster must be both aesthetical and functional.
Choosing the best drink coaster can be a tricky deal. You have to pay attention to material, color, shape, text or image. Remember, when you are decorating your bar or restaurant, even the smallest detail matters. Now if you are not a great designer but want to make the perfect coaster pick, you can find some inspiration in this article. It tackles the subject of the best drink coasters of 2019, giving you numerous ideas and explanations on the subject.
Reason 3 – It is a great branding material
You didn't think about this one, did you? Coasters go beyond practical and aesthetical use. They even break the bar/restaurant deal. This is because any business can use drink coasters as branding material. Stop believing that banners and social media are the only means of promoting your business. Go beyond and somewhere you will find the idea of giving your clients a personalized drink coaster. It's not very common, but this is what you want. As a business, you want to stand out from the crowd when offering your clients or partners a gift.
The great news is that not only restaurants, but bars or hotels can also resort to this idea. You can use it regardless of your field, instead of the so common calendars or mugs. Business people are busy people and they will appreciate the idea of not having to clean their desks every day. As coffee addicts, they will now have a perfect spot for their favorite cup.
The trick is to make that drink coaster more than a practical tool. After all, it's a gift and a branding material at the same time. Think outside the box. If you have a kick-ass logo, do not refrain from using it. Choose the material wisely, so it fits the form and colors of your chosen logo. On the other hand, if you want to impress during the holidays, resort to a custom-made design – reindeers or Santa for Christmas, the Easter bunny or any other spectacular thing that comes to mind. There are customized drink coasters designs which you can check out through sites like https://drinkcoasters.com.au.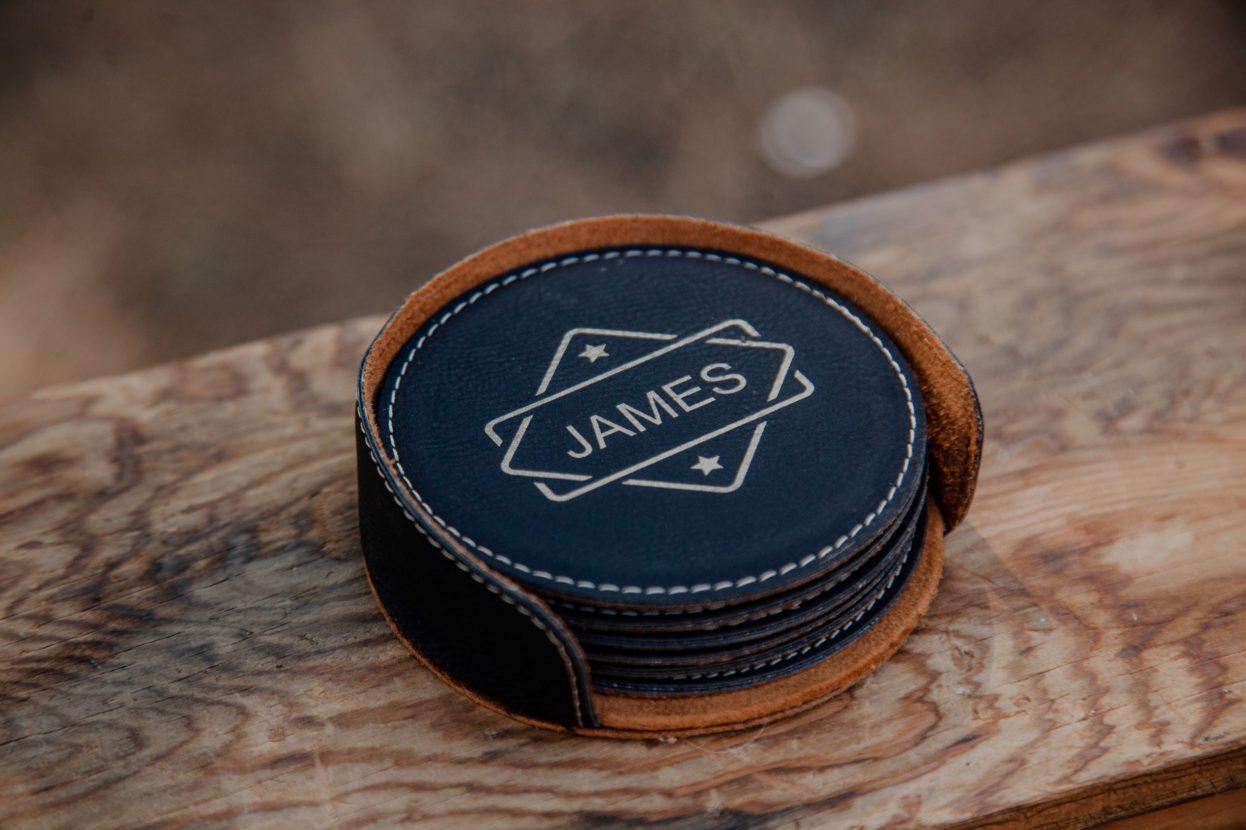 See? Coasters are more than a practical tool helpful in restaurants or bars. With a little bit of care and attention, they can become the tiny detail which changes the interior design of a place. What is more, they can play a vital role in the development of your branding strategy. They can be used as gifts for clients or partners, during conferences and even contests. No matter your niche, your business will enjoy the advantage of purchasing bulk drink coasters.
https://geniuscook.com/wp-content/uploads/2019/12/drinks-beverages-party.jpg
900
1200
Elena and Alfredo
https://geniuscook.com/wp-content/uploads/2014/02/gc-logo2.png
Elena and Alfredo
2019-12-16 15:47:54
2019-12-18 03:01:22
3 Reasons to Purchase Bulk Drink Coasters as a Business