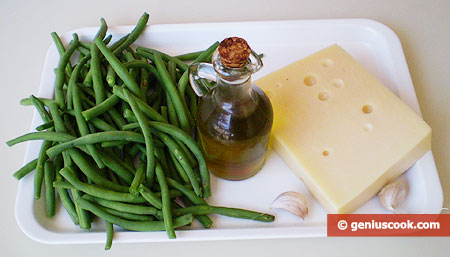 The Recipe for a Salad with Runner Beans and Cheese
Runner beans are good no matter how you prepare them. Go for runner beans if you intend to make a delicate tasting salad. In combination with cheese it will make a fine salad which is also very healthy.
Ingredients for Salad with Runner Beans
1 lb runner beans
0.3 lb cheese
1 garlic clove
olive oil, lemon juice, salt
Recipe for a Salad with Runner Beans
Cut off the tips of the pods and boil the beans until soft for about 10 minutes.
Throw the beans into a colander, let them drain and cool down.
Put them into a salad bowl, squeeze in a garlic clove, add lemon juice, olive oil, salt to taste. Mix well and let stand for about 20 minutes.
Grate cheese largely. Put the salad onto plates alternating layers of beans and cheese.