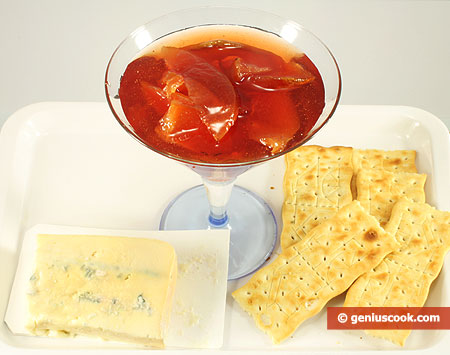 In France, Italy and Spain they often serve different kinds of cheese in exquisite combination with sweet fruit, jam, jelly or marmalade. Those who are fond of cheese will appreciate Gorgonzola's sharp taste against that of fragrant quince marmalade. The dish will surprise you with a fresh stunning sensational taste.
Ingredients for Gorgonzola with Quince Marmalade
0.3 lb Gorgonzola
crackers
Recipe for Gorgonzola with Quince Marmalade
Look up this recipe to make marmalade.
Spread cheese on crackers.
Top it with some marmalade with quince slices.
Serve with red dry wine.