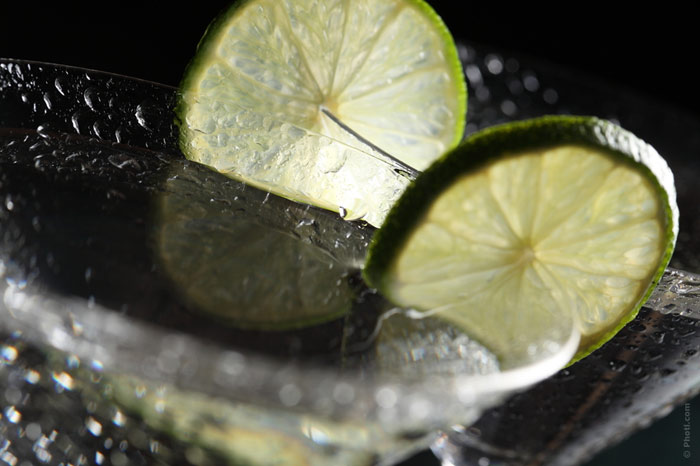 Tequila and Taste: Pairing Food With Tequila
In recent years, the thought of tequila has brought to mind images of sombreros and spring break parties. Fortunately, it seems that this conception is changing. Tequila has moved beyond its label as a simple Mexican party liquor and moved into the ranks of fine, handcrafted spirits.
The spirit we know as tequila is made primarily in the Jalisco region of Mexico from the nectar of the blue agave plant. The volcanic soil in this region imparts an earthy tone to the resulting liquor, and the altitude where the plants are grown impacts the nectar's flavor as well. Mexican law states that only the liquor made from the agave in this region can be called tequila.
Several different types of tequila are available, and these tend to be classified according their aging process. Blanco and plata tequilas are typically unaged, while reposado, anejo and extra anejo tequilas are aged between two months and three years. The tequila is typically aged in oak barrels, and the length of aging is responsible for the smooth, earthy and smoky flavors that the best-selling tequilas are famous for.
As tequila moves from party drink to well respected spirit, connoisseurs are taking notice. The art of tequila pairing is gaining momentum, and mixologists and chefs are working together to create sumptuous menus that lend themselves to the bold yet nuanced flavors of fine tequilas. Grab a bottle of Mexico's finest, and take a look at some of the best types of tequila, and the foods that complement them so well.
Blanco
While many tequila aficionados overlook blanco tequila in favor of the aged varieties, this spirit has a distinct flavor profile that should not be dismissed outright. In its unaged state, blanco tequila imparts a pure agave flavor that is true to form, and it contains an inherent spicy complexity that pairs well with a number of foods.
Good blanco tequila, such as Don Julio Blanco, is best served with fish, such as a seared tuna or a classic fish taco. The light, nutty flavor of the tequila allows the fish to shine but creates a subtly spicy background that enhances the taste profiles.
Reposado
Reposado tequilas are aged from two months to two years in oak barrels. This imparts a fine, pale gold color to the spirit and enhances the natural sugars present in the agave. Reposados are light and smooth on the palate, with a smoky, sweet taste that gently lingers. The reposado is a versatile spirit, and its mild flavor lends itself well to a number of dishes.
Because of the fruity flavor inherent in a reposado like Corazon de Agave Expresiones, this tequila pairs well with Mexican classics like pork carnitas. The sweet peppers and onions and the fragrant pork combine deliciously with this tequila. A reposado is also a perfect accompaniment for a dessert rich with honey, vanilla and cinnamon flavors.
Anejo
Anejo, which means "aged" or "vintage" in Spanish, is a tequila that has been aged a minimum of one year but less than three years. Some distillers prefer to use whiskey barrels for the aging process of anejo tequila, and this further enhances the natural smokiness of the tequila while simultaneously highlighting the aged flavor which can approach butteriness in its taste.
A good anejo, like the fine Chinaco Anejo brand, with its rich and complex taste, pairs well with a simple dish. Grilled beef tenderloin seasoned lightly with salt, pepper and cayenne stands up to this bold spirit, and the richness of the tequila melds seamlessly with that of the quality cut of meat.
Extra Anejo
The extra anejo label is a relatively new one as it was established by the Mexican government in 2006. Extra anejo tequila has been aged for a minimum of three years and is considered to be one of the finest examples of tequila currently available. The craftspeople who create this tequila carefully select whiskey barrels for the aging process, and the resulting tequilas are compared to some of the world's finest scotches, with intense flavors and lingering finishes.
An extra anejo tequila is perfectly suited as an after dinner drink. A small snifter of the DeLeon Tequila Extra Anejo combined with a square of rich, dark Mexican chocolate and a small coffee becomes a symphony of deep and nuanced flavors that play off each other in a manner that has typically been associated only with fine wines.
As more people begin to discover the incredibly rich and diverse flavors present in the several varieties of tequila, we can expect to see more professional pairings. Until then, try a few of the different varieties of this delightful spirit with some of your favorite dishes, and discover what has the mixology and culinary worlds all abuzz.
https://geniuscook.com/wp-content/uploads/2014/03/700-tequila-lime-alcohol-drink-beverage-cocktail-nutrition-food.jpg
466
700
Elena and Alfredo
https://geniuscook.com/wp-content/uploads/2014/02/gc-logo2.png
Elena and Alfredo
2014-03-01 18:23:52
2014-06-25 11:27:15
Tequila and Taste: Pairing Food With Tequila