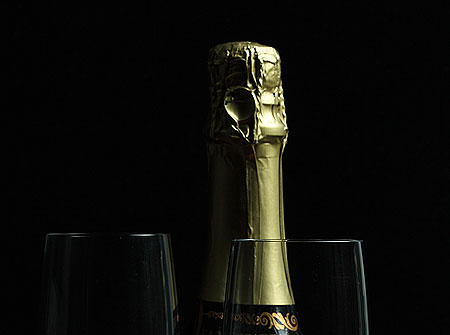 Champagne Two Centuries Old
A team of divers found 30 bottles of champagne when diving in the Baltic Sea. It may well be the oldest champagne in the world. The bottles of 200-year wine were found by divers who study shipwrecks. The wine is supposed to be part of a cargo shipped to Russia circa 1780.
Experts say that, going by the bottle shapes, they were manufactured in the XVIII century by Clicquot, now known as the brand Veuve Clicquot.
Having picked a bottle diver Christian Ekstrom had it sent to France for analysis even before he reached the shore.
If the analysis confirms the estimation and shows that the wine has not gone bad, each bottle will go for £50,000. Christian will be devilishly sorry that he hadn't drunk a mouthful of that exclusive beverage right there at sea.