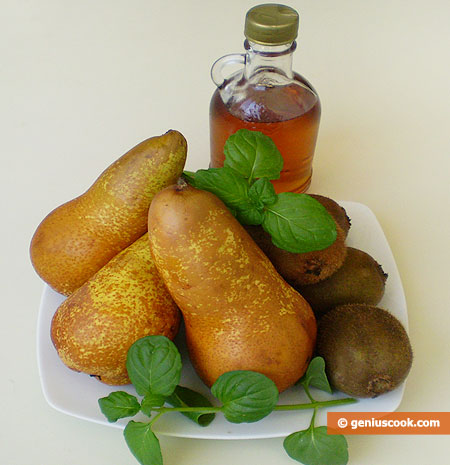 There just isn't such thing as too many fruit salads, one can eat them endlessly. Vast variations of fruit combinations always go well and buoy one up. Children also gobble them up with pleasure, even if they don't like some fruit or other, they will never mind it!
Ingredients for Salad with Pears, Kiwi and Maple Syrup
4 pears
4 kiwi
3 tablespoonfuls maple syrup
mint
Cooking Instructions
Peel pears and take the seeds out. Cut into pieces.
Peel and cut kiwi.
Put pear and kiwi pieces in glasses, add mint.
Pour over with maple syrup, let stand for half an hour and then the salad is ready.