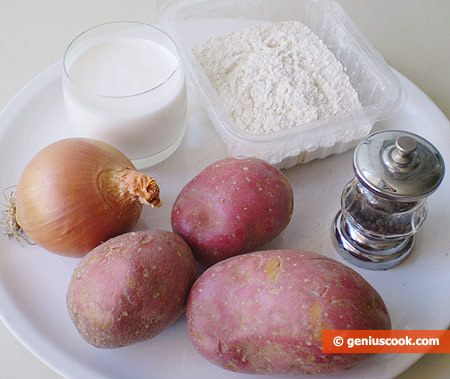 Let's Make Potato Pancakes
Potato pancakes are popular in many countries. They can be thick or thin, it's up to you. We offer you the recipe for soft and thin potato pancakes that can be served with meat, cottage cheese, fish or caviar. Pancakes ( blini) with caviar are a traditional Russian dish that is all but irresistible!
Ingredients for Potato Pancakes
3-4 potatoes
2 eggs
1 glass kefir or yogurt
1 glass water
0.3 lb flour
onion
a pinch of salt
3-4 tablespoons vegetable oil
pepper
Recipe for Potato Pancakes
Grate peeled potatoes and onion finely or grind up in the kitchen machine.
Add eggs, kefir, water and flour to the mass. Salt, add soda and oil, mix carefully.
Pick a smaller-sized frying pan for these pancakes because they come out soft and are rather difficult to turn over.
When you pour the dough onto the pan, tilt it slightly in a circular movement to let the dough spread over the bottom quickly and evenly.
Preheat the frying pan well, oil it and fry pancakes on medium heat until they are nicely golden.
Turn pancakes over with a wide turner.
Serve pancakes with what you want. Our with red caviar.