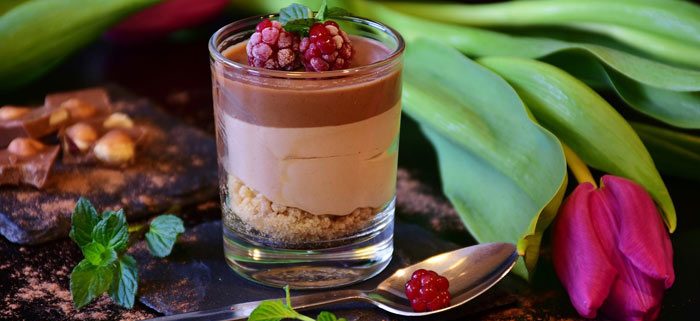 Guide on How to Make a Dark Chocolate Mousse
Any chocolate lover will definitely love this chocolate mousse. The dark chocolate mousse has an astonishing texture that makes it sweet. Not to mention the additional fruit, it also contains the pot de crème, luxurious French egg-yolk laden chocolate custard. It is a cornstarch-thickened chocolate pudding with a dense satiny texture and fudge-like flavor. This quality is derived from a unique ingredient of cocoa powder, bittersweet chocolate, and brown sugar. Chocolate mousse is enjoyable if taken with crème fraiche that adds an amazing aftertaste.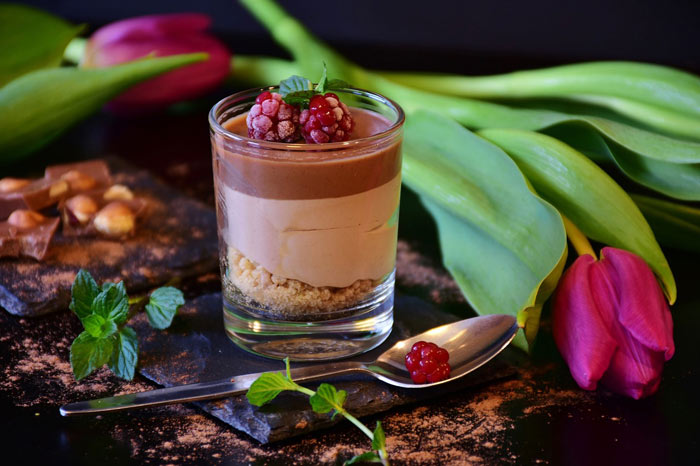 They, however, vary depending on various factors. This includes the chefs, the origin and the recipe among others. You can have it with a pinch of chili pepper, or salt depending on your preference. This article gives you a guide on how to make a chocolate mousse.
The dark chocolate mousse ingredients are as follows:
Outsized egg and 2 yolks
170 grams bittersweet chocolate and 74 percent cacao, chopped
2 tablespoons soft unsalted butter,
1 teaspoon vanilla extract
2 ½cups whole milk
½cup heavy cream
⅓cup light or dark brown sugar
15 grams unsweetened cocoa powder
2 tablespoons/20 grams cornstarch
2 grams fine sea salt
Whipped cream or crème Fraiche, for serving
Chocolate shavings, for garnish
Flaky sea salt, for garnish (optional)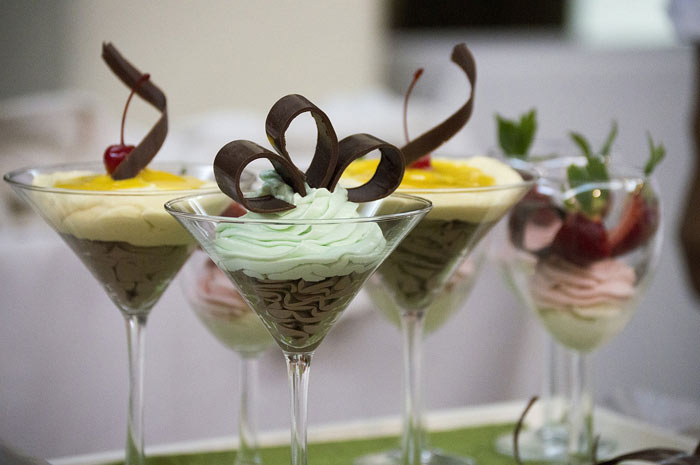 Chocolate Mousse Preparation Methods
Step 1: whisk together the egg and the egg yolk in a heatproof bowl and set aside.
Step 2: without turning on, put the chocolate and butter in a blender.
Step 3: take a medium pot and add the rest ingredients. Here you will begin with milk, cream, sugar, cocoa, cornstarch and a pinch of salt. Stir appropriately until you see a smoother mixture. Allow it to boil while you are gently whisking. Give it time for about two minutes to bubble. Immediately it thickens, turns the heat off the pot immediately. Over boiling the cornstarch will lead to thinning and this can spoil the recipe.
Step 4: add a little cornstarch mixture into the eggs. Stir instantly as you add to avoid cuddling. After that, add the remaining eggs together with the rest cornstarch mixture. Cook over low heat as you whisk constantly until it simmers. Pour into the food blender immediately before it cools. Run the machine until you obtain a smooth pudding.
Step 5: the chocolate mousse is now ready for consumption except for few garnishing. Pour into individual bowls and wrap with a clinging film. Put under cold refrigeration until it is firm. Four hours is approximately adequate for the required coldness. If it is a large bowl, 8 hours will be equally better. For a complete process, the pudding can be prepared 72 hours prior to the preparation of the chocolate mousse. Decorate with chocolate shavings and enjoy with the whipped cream fraiche.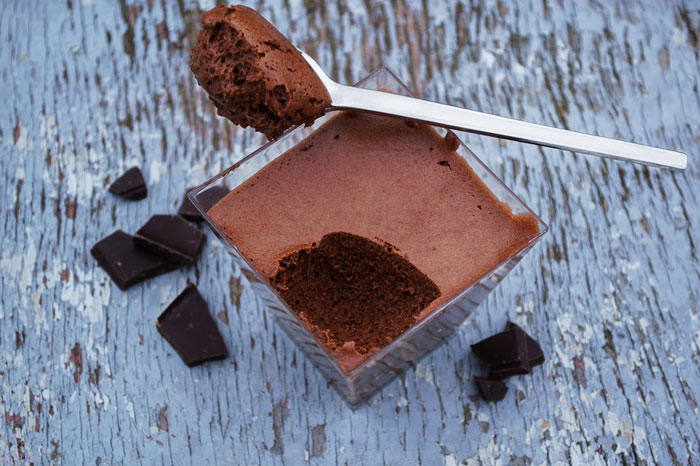 The chocolate mousse recipe is amazing in numerous ways. Aside from the astonishing dark chocolate mousse, it can be used with different products. This includes a variety of choices such as chocolate cups, triple layer mousse cakes, and lemon mousse. Dark chocolate mousse is recommendable for high nutritional values. According to research, consuming this food provides your body with nutrients such as proteins (3.1g), carbohydrates (19.8g), sodium (89 mg), over 200 calories, and cholesterol (156 g) per serving.
https://geniuscook.com/wp-content/uploads/2018/03/chocolate-mousse-diet-sweet-sugar-eat-nougat-3078581_1280.jpg
466
700
Elena and Alfredo
https://geniuscook.com/wp-content/uploads/2014/02/gc-logo2.png
Elena and Alfredo
2018-03-26 04:38:25
2018-03-26 04:39:28
Guide on How to Make a Dark Chocolate Mousse