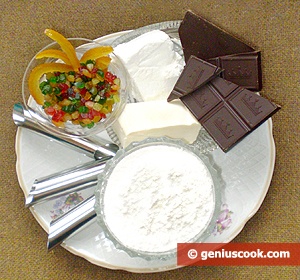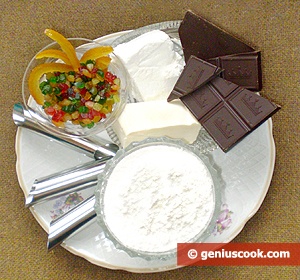 Sicilian cannoli originated in the lovely Italian island of Sicily that gave this dessert its name.
It is a fresh ricotta cheese filling that makes this sweet pastry dessert so soft, yummy and healthy.
Many years ago, cannoli were only available in candy stores in the south of Italy. Nowadays, you can find it anywhere from Sicily to Venice.
Italians cook this favorite national goody both for Christmas and New Year's.
Ingredients for Dough
150 g flour
20 g butter
50 g semisweet pink wine
20 g sugar
150-200 g vegetable oil for frying
Ingredients for Filling
1 pound ricotta cheese
100 g sugar
100 g bitter dark chocolate
50 g candied fruits and candied peels
Recipe of Sicilian Cannoli
Place flour in a bowl.
Add butter and sugar.
Knead dough and pour wine a little at a time.
Keep kneading dough until smooth.
Shape dough into a ball, cover with napkin and let rest until the filling is made.
Put ricotta cheese into a deep bowl, add sugar and beat the mixture. If ricotta cheese is dry, add some cream.
Fold in the minced candied fruit and the chocolate and the filling is ready.
Now roll out dough thinly.
Cut it into small squares that are about 4 inches a side.
Take your cannolo forms (metal tubes) and wrap a piece of dough around it, pressing down on the joints so it holds while frying.
Pour oil into a deep pot. Drop one cannoli shell at a time into boiling oil. The shell should float in oil.
When dough turns golden, remove the shells from hot oil and place on a plate. Carefully slip the cannoli from the forms.
Fry all cannoli this way.
Then stuff them with filling.
Place into refrigerator for 2 hours. After that cannoli are ready to be served.