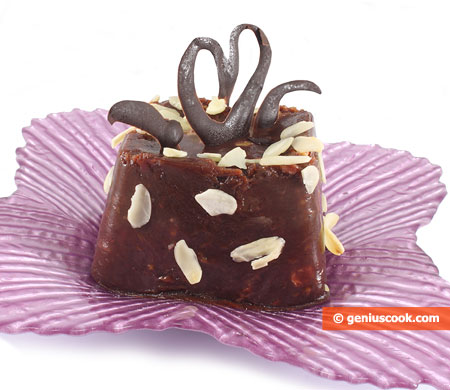 Chocolate & Prune pudding
Chocolate & prune pudding is a tasty and healthy dessert, a real pleasure. Chocolate goes well with prunes, and it is not very difficult to cook.
Ingredients for Chocolate & Prune pudding
Dark chocolate: 200 gr.
Butter: 50 gr.
Cream: 250 ml.
Sugar: 2 tbsp
Pitted prunes: 200 gr.
Cornstarch or flour: 2 tbsp
Almond and chocolate for decoration.
Recipe for Chocolate & Prune pudding
Grind prunes in a blender.
Put chocolate, butter, cream

in a deep bowl and

in a water bath. Melt them.
Mix with prunes, starch, and sugar.
Cook over low heat until thick, stirring constantly.
Spoon the mixture into molds.
Leave in the refrigerator for 3-4 hours.
Then remove the pudding from the mold and sprinkle with almond.