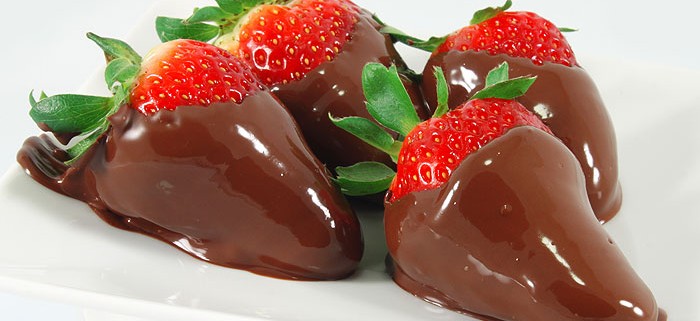 Juicy fragrant strawberries and chocolate – this inseparable sweet couple always gives a unique range of flavors.
Chocolate covered fruit is a win-win dessert. This treat looks gorgeous, it is easy to cook and has an amazing taste!
Ingredients for Chocolate Covered Strawberries
Strawberry 500 gr.
Chocolate: about 200 gr. or how much you will need.
Recipe for Chocolate Covered Strawberries
Melt the chocolate.
Dip the clean, dry and cool strawberries into warm chocolate.
Put on the parchment, leave in the fridge for a few hours.
If you want a thicker layer of chocolate, you can repeat the procedure.