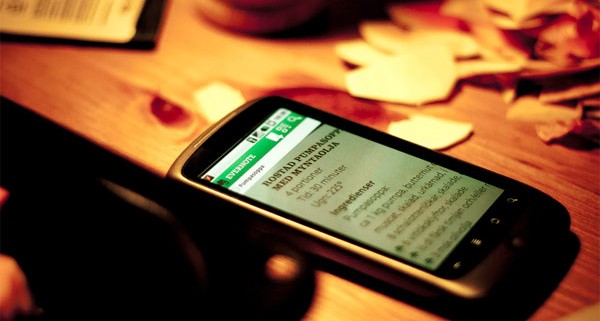 6 Amazing Android Apps That Will Bring Out the Chef in You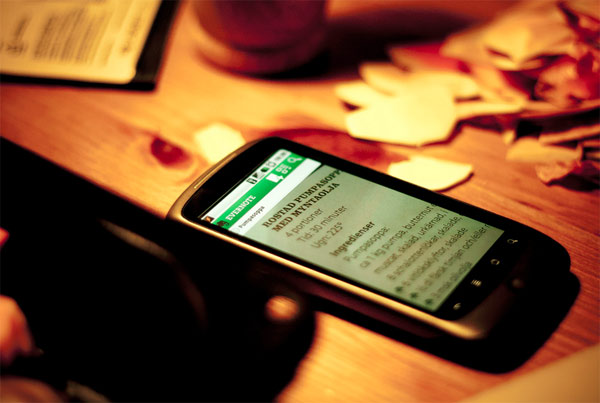 Image via Flickr by Johan Larsson
So, you're thinking about improving your cooking skills? Or maybe you just want to cook up something special tonight. If you want to prepare something memorable, check out the following apps. They include some of the best resources for cooking you can find on your phone.
1. Epicurious
At least 28,000 different recipes lie in this elegantly designed app. The easy-to-use interface lets you search through recipes that come primarily from the website/forum of the same name. Each of the recipes can also be found by voice-to-text search. When you actually want to begin the cooking process, the step-by-step kitchen mode allows you to go through the process easily. Excellent for learning, the screen shows you only what you need for the next step in the cooking process. The app also offers a grocery list generator.
2. Allrecipes Dinner Spinner
If you like Urban Spoon, you'll love Allrecipes Dinner Spinner. Taking advantage of the spinner system, Dinner Spinner uses the spinners to help users find the perfect kind of recipe when they don't know what to make. You have a spinner for the course, the main ingredient, and the preparation time. Once you've set them how you like, Allrecipes shows you a set of recipes that should fit right into those parameters. Along with the recipe, you'll get detailed instructions, including videos. The app doesn't just provide a spinner, but also offers a recipe box, shopping list, and more.
3. WTFSIMFD
The name here confuses people at first, and if you're wondering what it could stand for, just ask yourself "What Should I Make For Dinner?" while looking at the title. You'll notice the acronym fits, minus a missing expletive. Inside the app, you'll find funny responses and wording that seem fit for an angry teenager. Despite the app's attitude, you'll find quite a few recipes inside it. It also has no problem switching to vegetarian versions of meat-based recipes. The app is sure to help you plan meals and keep them health, and it's available for all Android phones on carriers such as T-Mobile.
4. BigOven
This big app comes with a whopping 250,000 searchable recipes. You can search for them by ingredient, course, keyword, or collection. The app comes in a free and paid version, but regardless of which one you choose, you'll get great recipe management. One of the best features lets you enter up to 10 ingredients leftover in your pantry and let the app suggest many recipes that you can try. It also includes a calendar for menu planning to help you organize your shopping, along with a shopping list. The app also lets you upload pictures of recipes, whether handwritten or typed, and have BigOven transcribe them into the app for you. But there's a limit. The $2.49/mo. membership allows you to upload 25 pages of recipe transcription. Otherwise, you're stuck with only 3 pages. Either way, you'll find BigOven a very useful app.
5. How to Cook Everything
Based on the book by Mark Bittman, which has been one of the most popular guides for home cooks over the years, the How to Cook Everything app has all the book's 2000 recipes. You can find all the book's handy side tips in there as well. The recipes in this case have straightforward instructions, suggestions for meal planning, and information on ingredients and cooking implements. You can even filter through recipes during your search. It has measurement and temperature converters as well as handy timers right in the app.
6. Evernote Food
If you like Evernote, you'll need to get Evernote food. It's the perfect companion app for anybody looking to organize their recipes, find a good place to eat, or have a life-log for their cooking/dining experiences. Use the app to easily save recipes that you find on the web into your own cookbook. Document each part of the process in your cooking thanks to the notes and pictures found in the recipe entries. Use the location-based restaurant view to find great places to eat in your area. You can search by type of food and mark the places you've already checked out. You can use the section titled "My Meals" to log all of your best–or worst–experiences with notes, dishes, or photos. Check these apps out. They can save you time and help you realize your true cooking potential.
https://geniuscook.com/wp-content/uploads/2014/07/phone.jpg
403
600
Elena and Alfredo
https://geniuscook.com/wp-content/uploads/2014/02/gc-logo2.png
Elena and Alfredo
2014-07-08 03:02:21
2014-07-24 04:21:48
6 Amazing Android Apps That Will Bring Out the Chef in You