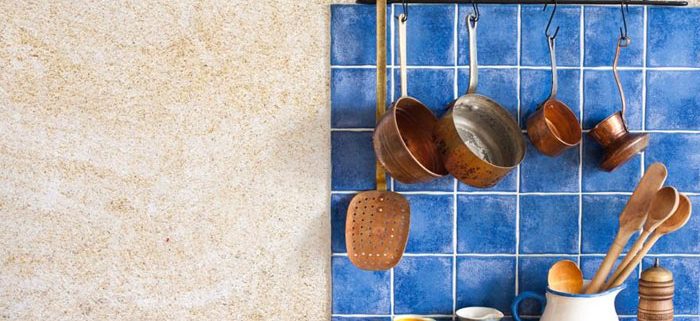 Cookware Clinic – Which Type of Cookware is Right for You?
Benjamin Franklin famously used to say: "The best investment is in the tools of one's trade". When it comes to producing delicious meals in your kitchen, investing in the best quality cookware is without a doubt proof of Franklin's maxim. The right cookware can make an enormous difference to the quality and efficiency of your work, making your life easier and your family happy. However, with so many different styles of cookware to choose from, how do you know which is right for you? Today we'll look at the major types of cookware to gain a better understanding of the pros and cons so that you can make an informed decision.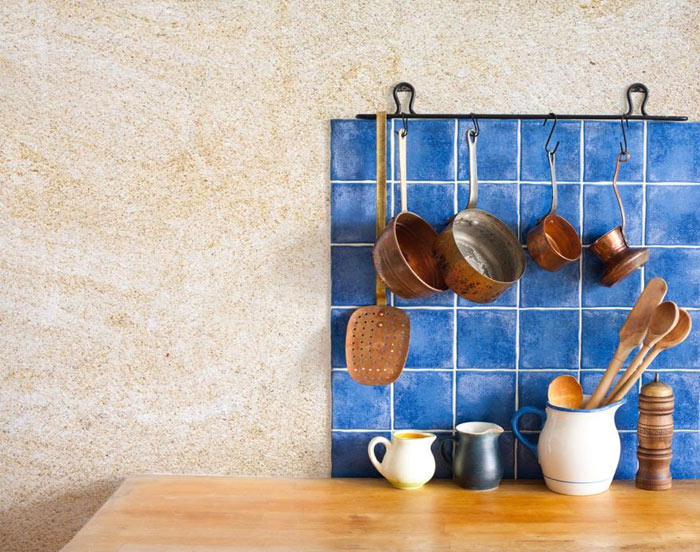 Classical Copper
Copper cookware has seen a resurgence in recent times due to its rustic, earthy look and versatile performance. The great thing about copper is that it heats and cools quickly, which gives you outstanding control over your cooking if you can handle the inflated price tag. Copper can be used for pretty much any cooking process. On the downside, being quite a soft metal, copper dents easily, can develop a patina that needs to be manually removed and can only be washed by hand.
Fryin' With Iron
Like copper, cast iron is also prized for its rustic appearance. From a functional perspective, it is naturally resistant to sticking and a great alternative to other synthetic non-stick coatings. It's incredibly durable and can be heated up to far higher temperatures than any other material, which makes it the best choice for Dutch ovens. Many people swear by iron for these reasons, but beware! It's hard work. Cast iron needs plenty of love and attention to be seasoned before use and then keep it free of rust. Iron is a pain to clean and can often cook unevenly across the surface. Enamel coated iron solves some of these issues but can be extremely heavy and unwieldy to use.
Painless Stainless
The classic, timeless look of stainless steel cookware is a mainstay of kitchens across the globe. Incredibly versatile, you can do pretty much anything with it, including popping it in the oven or broiler (assuming you don't have a plastic handle). Stainless cooks evenly and is usually compatible with induction cooktops. The only complaint you could possibly have with steel is that can sometimes stick and be a little tougher to clean.
Non-Stick Does the Trick
Great for healthy eaters, non-stick cookware requires little or no oil and is an absolute breeze to clean, which can make it a housewife's best friend. Modern non-stick surfaces can handle higher temperatures than ever before, and some are even oven safe. Again, be careful what handle your pot or pan has before trying this at home. Also, exercise caution when using metal utensils, as these can scratch or damage the coating. Not all surfaces are dishwasher friendly, and as a rule, they do not brown food particularly well.
Cruisin' with Aluminum
Affordably priced, extremely lightweight and durable – there is little not to like about aluminum cookware. It makes the perfect solution for those just starting out or on a budget. Aluminum can discolor some light-colored foods and sauces, so take care with your heat settings. Some people claim that it can transmit a slightly bitter taste, which manufacturers have addressed by producing anodized surfaces.
I hope that this helps to add a little clarity to what is a fascinating topic. Choose the right material for your style, and I hope you enjoy many years of happy cooking!
https://geniuscook.com/wp-content/uploads/2017/07/cooking-cockware-kitchen.jpg
552
700
Elena and Alfredo
https://geniuscook.com/wp-content/uploads/2014/02/gc-logo2.png
Elena and Alfredo
2017-07-06 15:22:53
2017-07-06 15:22:53
Cookware Clinic – Which Type of Cookware is Right for You?