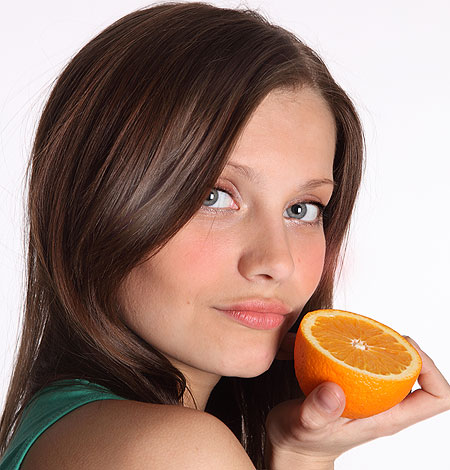 Would You Like to Become More Attractive?
If your answer is "yes", you've got your way paved out for you. Scientists from the University of Bristol and the University of St Andrews in the UK discovered that food rich in carotenoids makes people look more attractive and healthy. Dr. Ian Stephen says that a daily intake of carrot, oranges and plums for two months can produce visible changes on your face.
Carotenoids come into the group of compounds including alpha-carotene, beta-carotene and beta-cryptoxanthin. In the human body with fats present they turn into vitamin A. Carotenoids are mainly found in vegetables and fruits.
Due to carotenoids the skin assumes a beautiful yellowish-golden hue with a pink tinge, that is a sign of good health. It plays a large role in choosing a partner.
The study appeared in the Evolution and Human Behavior journal.