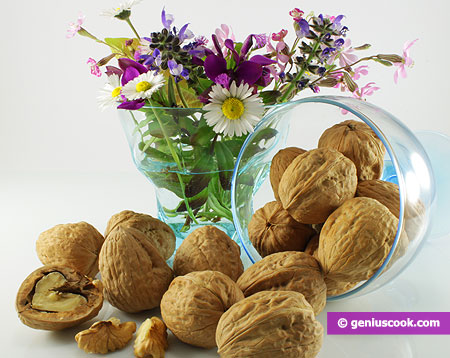 Walnuts Help Fight Prostate Cancer
This recent scientific research provides another corroboration of the fact that it is possible to prevent many diseases by introducing some changes to the habitual diet. There are products that can change the hormonal level and make the genes function correctly and to the full extent of their power. Walnuts have been found to be among them. Walnuts are entered on the list of the healthiest nuts on the planet.
Scientists from University of California, Davis, carried out a series of experiments on mice. The experiments showed that food rich in walnuts decreased the size and the growth rate of prostate cancer in mice. They found that the mice that ate walnuts showed 50 % slower prostate cancer development than the mice in the control group which got soya bean oil.
Scientists believe that walnuts are able to lower the level of endothelin, the substance which (in excessive quantity) narrows down the blood vessels and advances inflammatory processes in them that are conducive to cancer development. Scientists have long known that people who suffer from prostate cancer have a high endothelin level.
The researchers purposefully chose for animals a daily dose equivalent to approximately a handful of nuts instead of extraction-based additives. Lead researcher Dr. Paul Davis explained the reason behind using natural walnuts. Scientists noticed that when some food component in cancer prevention treatment was replaced with an additive, the effect disappeared in most of the cases.
Walnuts are a golden mine of healthy substances including omega 3 fat acids, vitamin E in its active form, polyphenol compounds and other antioxidants.
These new facts were presented at the 239th National meeting of the American Chemical Society, San Francisco, California. Dr. Paul Davis, who delivered the paper, said that individuals with prostate problems should add walnuts to their diets. They should also make a part of any well balanced diet which includes many vegetables and fruits.
https://geniuscook.com/wp-content/uploads/2010/03/Walnuts.jpg
358
450
Elena and Alfredo
https://geniuscook.com/wp-content/uploads/2014/02/gc-logo2.png
Elena and Alfredo
2010-03-31 13:21:00
2010-03-31 13:21:00
Walnuts Help Fight Prostate Cancer