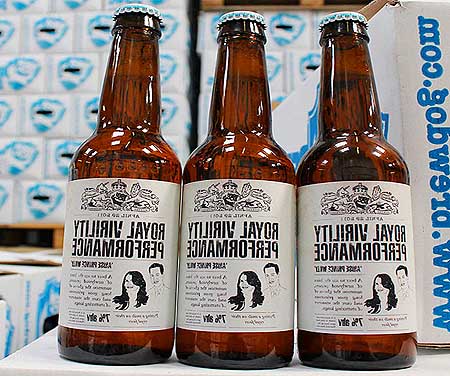 Viagra-Laced Beer for Royal Wedding
Crazy guys from Scottish brewery BrewDog created a special kind of beer for the forthcoming royal wedding of Prince William and Kate Middleton. What can you expect from people who made the strongest beer in the world? They came up with wacky beer with Viagra "Royal Virility Performance".
They claim that the Indian Pale Ale is heavy with aphrodisiacs. Drinking up three bottles of the blessed beverage will equal one Viagra pill.
The label on the bottles bears an inscription "Arise Prince Willie" – the manufacturers say that it is their wish to the prince for the wedding night.
The bottle of the festive beer will go for £10. The money raised for it will go for charitable purposes. If Prince William supports the initiative, a limited edition of 40 bottles will be sold from BrewDog.com.