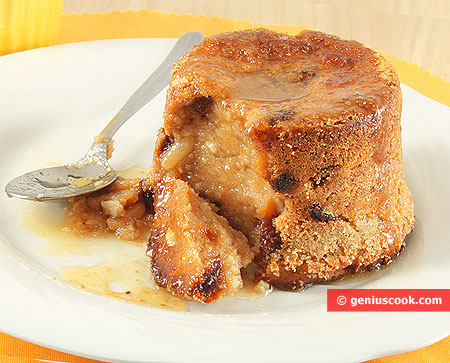 The Recipe for Chestnut Pudding with Raisins
A rich nutty flavor of the chestnut pudding and its tender texture goes well with the rich taste of honey.
This treat is easily cooked.
Ingredients for Chestnut Pudding
Chestnut flour: 150 gr.
Semola or semolina 4 tbsp
Melted butter: 50 gr.
Sour cream or yogurt 4-5 tbsp
Eggs: 2
Sugar, salt, raisins: all to taste.
Bread crumbs for sprinkle forms.
Honey.
Recipe for Chestnut Pudding
Mix the chestnut flour with semola, add the remaining ingredients. Mix well. Leave for 15 minutes.
Butter the molds and sprinkle them with breadcrumbs.
Distribute the mixture into the molds.
Bake until golden brown, for 160-170 C, about 20-25 min.
Serve with honey.