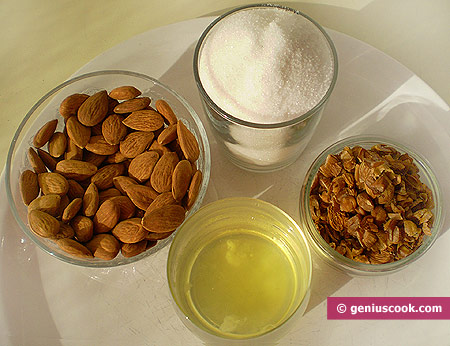 How to Make Amaretti Almond cookies
Amaretti cookies, crunchy, with a gorgeous almond flavor, go very well with coffee and tea. It is often an important ingredient in Italian desserts based on fruit, ice cream or cream. Amaretti recipe was born in the Italian town Saronno, Lombardy, and initially produced only in the nucleoli of apricot. Then it began to prepare with the sweet almond, bitter almond adding just for flavor. If you have no dry apricot nucleoli, you can take common almond and add some almond extract or a few drops of Amaretto liqueur. Incidentally, we are preparing ourselves this liquor and that is why we always have in stock apricot and plum seeds. You can learn to make them at home. The recipe is quite a simple one.
Ingredients for Amaretti Cookies
0.35 lb almond
0.1 lb bitter almond (or apricot nucleoli)
0.5 lb fine sugar
2 egg whites
sugar powder for sprinkling
Recipe for Amaretti Cookies
Some recipes recommend peeling almond, but we don't – the cookies get more flavorful this way. Put all the almond into the kitchen unit and grind it finely, then mix with half the sugar.
Whip up whites with a pinch of salt, adding the rest of the sugar gradually, until they form firm spikes.
Mix the whipped whites and the ground almond carefully.
Put the mixture out with a teaspoon on a baking tray covered with parchment. The cookies will swell out while baking, so leave enough room between them.
Sprinkle with sugar powder.
Bake in the oven pre-heated to 300 degrees for about 30 minutes.Until golden brown color