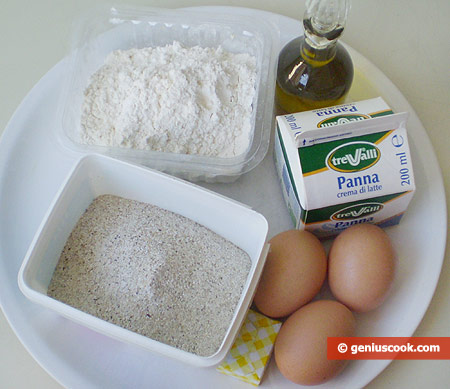 The Recipe for Buckwheat Pancakes
Buckwheat pancakes are traditional in Russia where they have been known from times out of mind. They are also popular in other countries. In France they make buckwheat pancakes thick in the south and thin and dry in the north. They are served with leek and sour cream, crisp bacon and grated cheese. In Belgium they are made with beer and fried with pieces of apple or pear. In America buckwheat pancakes are made puffy and eaten with maple syrup or berries. You will need some time to make good buckwheat pancakes, the dough must get sour properly, so if you want a quick meal, leave them off for another time.
Ingredients for Buckwheat Pancakes
0.4 lb buckwheat flour
0.4 lb wheat flour
3 eggs
0.4 pt or a glass cream, or milk
0.8 pt or 2 glasses water
3 tablespoons sunflower oil
0.04 lb fresh yeast
salt, sugar: to taste
The Recipe for Buckwheat Pancakes
Take a large bowl, dilute yeast with warm cream or milk, add both kinds of flour, salt, sugar, oil and egg yolks.
Adding water gradually, knead dough. Cover it up and leave for about 3 hours.
After that whip the whites of the eggs up into a lavish froth and mix them into the dough that has come to.
Bake pancakes by pouring half a ladle of dough onto a heated frying pan and tilting and revolving it.
https://geniuscook.com/wp-content/uploads/2012/01/ingred1.jpg
389
450
Elena and Alfredo
https://geniuscook.com/wp-content/uploads/2014/02/gc-logo2.png
Elena and Alfredo
2012-01-25 07:36:13
2012-01-25 07:36:13
The Recipe for Buckwheat Pancakes