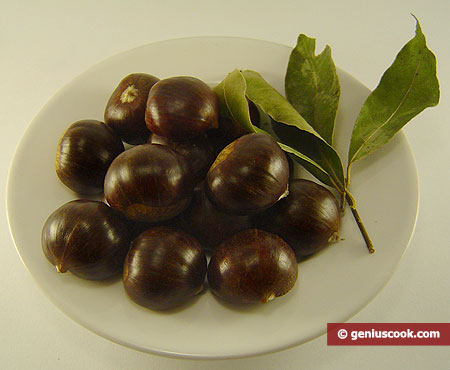 The Recipe for Boiled Chestnuts
The end of September is the beginning of the season for eatable noble chestnut. People have been eating chestnuts for a long time. They are a veritable delicacy. They have a sweet taste and a mealy pulp which, when raw, resembles nuts.
They are added to salads and desserts, they are good with salt and sugar alike. Here is the recipe for boiled chestnuts with bay leaves as they are cooked in Italy. You can eat them at the end of supper or in the morning with coffee and milk.
Ingredients for Boiled Chestnuts
1.1 lb/ 500 g fresh chestnuts
3-4 bay leaves
Cooking Instructions
Peel the chestnuts with a knife without removing the thin skin inside.
Put the peeled chestnuts into a pan, add bay leaves and pour water so that it covers them completely.
Boil for about 20-30 minutes, covered. Cooking time depends on the chestnuts' size. Stir them now and again.
Check their softness with a toothpick.
If the chestnuts are soft take them out with a slotted spoon, put on a plate, cool a little. Then peel off the thin skin and serve.