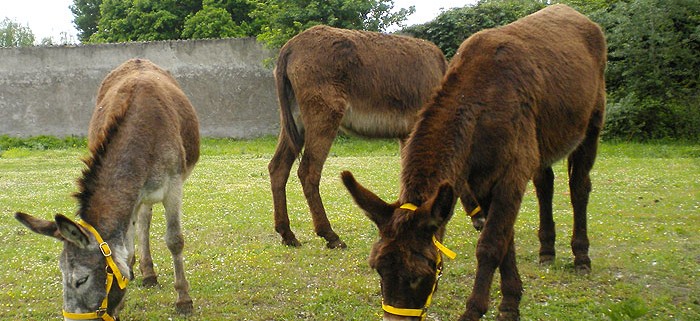 Milk Chocolate with Donkey Milk
The Italian Domori confectionery company has started the production of a beauty and health product – chocolate with donkey milk.
Donkey milk, in addition to its natural advantages, is a product of high quality. In the new kind of chocolate form Domori, donkey milk is combined with Criollo 45%, one of the best varieties of cocoa, which is rare and most valuable.
It results in a thin chocolate bar with an exquisite fragrance and unique taste. Milk chocolate with donkey milk will appear on sale in September in the format of 25-gram bars.
Donkey milk is produced on special farms and is a valuable food product. This milk is closest in its properties to human breast milk. It is rich in lactose and does not contain much casein.
It is also rich in lactoferrin and lysozyme. These agents help strengthen the immune system and protect it against respiratory, intestinal, fungal infections and even cancer. Lysozyme has powerful antibacterial and antiviral properties. Therefore, the consumption of donkey milk strengthens the entire immune system.
Lysozyme, along with minerals, trace elements, vitamins and amino acids naturally present in donkey milk, also has a lifting effect on the skin, nourishing and moisturizing it.
All these features provide chocolate with donkey milk with high digestibility and a taste of incomparable delicacy.
Note: Currently, in the world is made about 700 000 liters donkey milk. Is only 10% of the production of cow's milk.
https://geniuscook.com/wp-content/uploads/2014/11/asini.jpg
479
700
Elena and Alfredo
https://geniuscook.com/wp-content/uploads/2014/02/gc-logo2.png
Elena and Alfredo
2014-11-27 19:31:33
2014-11-27 19:31:33
Milk Chocolate with Donkey Milk