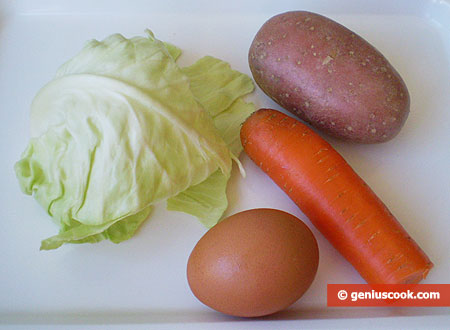 Puree Soup for Children of 4 Months and Over
It is a tasty and nourishing puree soup that can be given to children from 4 months on. Children should eat one yolk in two days, so you'd better begin with a quarter of a yolk gradually working up to half a yolk. On the days you omit to put in yolk you can add half a teaspoonful of butter. The white of the egg had better be left out until the child is one year old, because it is rather heavy stuff for babies.
Ingredients for Puree Soup for Children
0.42 pt water
1 cabbage leaf
half a carrot
one potato, not very large
half a yolk
Recipe for Puree Soup for Children
Boil an egg for 10 minutes making it hard-boiled.
Wash the vegetables. Peel carrot and potato. Cut out hard cabbage stems, but if the cabbage is tender and soft, don't cut off anything.
Dice cabbage, potato and carrot into medium-sized pieces.
Pour 0.42 pt water into a small pan, boil it and put in the vegetables.
Boil them for about 15 minutes without covering the pan.
Put everything into a blender, add half a yolk and blend it into a puree.
Let it cool down until it is warm and give it to the baby.