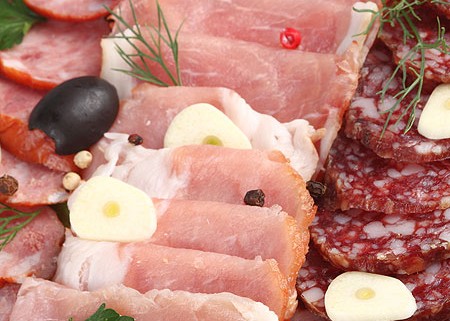 Processed meat is dangerous to life
Recent European studies suggest that the consumption of processed meat (sausages, bacon, burgers, ham, salami,and other sausages) has a direct relation to cardiovascular disease and cancer.
The study involved more than half a million people. It was conducted in 10 countries in 23 research centers of Europe.
The study showed that people who consume large amounts of processed meat are significantly more likely to die prematurely.
Professor Sabine Rohrmann from the University of Zurich, who led the study, said the risk of premature death from cancer or cardiovascular disease increases with the amount of processed meat people consume. 3% of premature deaths per year could be prevented if people ate less than 20 grams of processed meat per day. High consumption of such meat is determined as 160 or more grams daily, leading to a 72% higher risk of heart disease.
The authors, however, emphasize that all these problems arise from the use of various chemicals, and also because of the quality of products used in the production of sausages on an industrial scale.
Meanwhile, natural red meat contains essential nutrients, such as minerals, amino acids and proteins, which a vegetarian diet lacks. Small amounts of meat make up the most important component of a balanced diet.