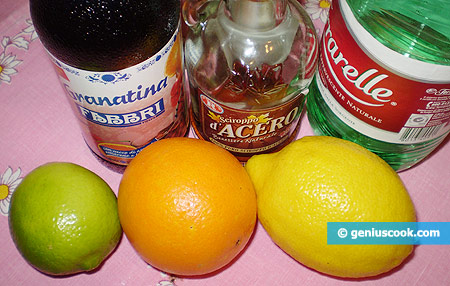 A non-alcoholic cocktail made from fresh fruit juices is excellent for reviving and refreshing, especially during a heat wave. It takes but a couple of minutes to prepare the cocktail. It is good for kids too, it is much better in taste and wholesomeness than sweetened carbonated drinks from the store that are too chemically laden.
Ingredients for Orange Cocktail with Maple Syrup
orange juice
juice from half a lemon
juice from half a lime
1-2 tablespoon maple syrup
1 tablespoon grenadine
mineral water
Recipe for Orange Cocktail with Maple Syrup
Squeeze the juice from the fruits and pour it into a glass.
Add syrup and ice and fill up the glass with water.
Put in a lemon slice and serve at once.