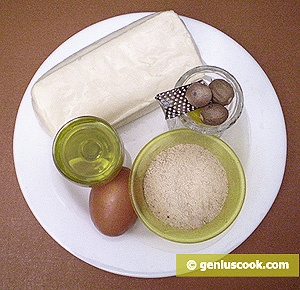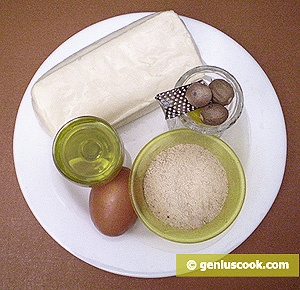 Mozzarella is a fresh, soft, non-boiled cheese, which is produced out of buffalo whole milk (which is better) or cow milk. Fresh mozzarella has a short storage time, about four to five days after being produced. Mozzarella is prepared the following way: in order to quicken the formation of clot (no more than one hour), rennet is added to milk.
Then the clot is cut into small balls, which should be in whey to maturate. After this tight plaits or denser balls form in water at a medium temperature. 100 g of mozzarella contain: 16,92% proteins, 21,98 gr fats, 162 microgram calcium, 355 microgram phosphorus, 269 calories. In general this cheese is rich in proteins and is very good for digestion.
Fried mozzarella is a fantastic nutritious and delicate dish, which will improve your diet. With this dish you can surprise your guests and also prepare it for the Christmas Celebration.
Ingredients for Fried Mozzarella
250 g of mozzarella
Breadcrumbs
3 tablespoons of olive oil
Salt to taste
1 pinch of nutmeg, to taste
1 egg
Recipe of Fried Mozzarella
Beat up the egg with salt and minced nutmeg.
Cut Mozzarella into pieces about 1,5 cm thick.
Dip mozzarella in the beaten egg.
Roll in breadcrumbs a few times.
Fry over strong heat in a pan with a non-stick coating with olive oil.
Mozzarella is ready, when it becomes golden brown on both sides.
Serve hot on a plate, decorate with greens.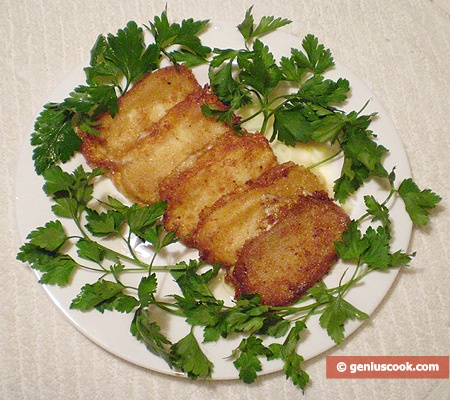 https://geniuscook.com/wp-content/uploads/2007/12/jarena-mozarella-copy.jpg
290
300
Elena and Alfredo
https://geniuscook.com/wp-content/uploads/2014/02/gc-logo2.png
Elena and Alfredo
2007-12-07 14:36:11
2014-01-27 18:32:06
Fried Mozzarella