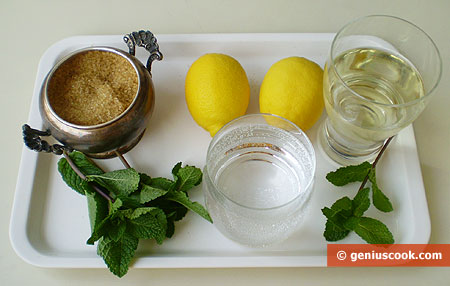 The Martini with Mint and Lemon Cocktail Recipe
You can think up many different cocktails with martini and they always taste excellent. For example, lemons with brown sugar, mint and martini is a happy combination. This cocktail is fragrant, pleasant to the palate and goes down easily. It is sure to appeal to ladies. All ingredients are mixed to taste.
Ingredients for Martini with Mint and Lemon
Martini bianco
Lemons
Fresh mint
Brown sugar
Mineral water
Cooking Instructions
Mash the mint slightly with a teaspoon of sugar, place it into a glass.
Cut lemons into slices. Squeeze out the juice from the slices into the glass and put the slices in too. Pour in martini about half of the glass.
Add cold mineral water.
Stir it, garnish the cocktail with a mint stalk and a slice of lemon and enjoy it.