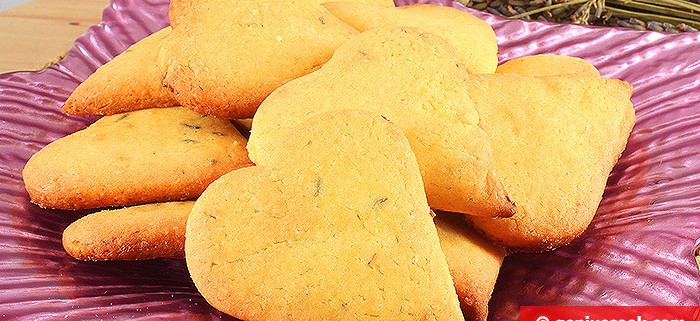 These cookies with a delicate flavor of lavender can hardly leave anyone indifferent. They will seem especially delicious to those who find lavender scent pleasant.
The cookies get crispy and tender at the same time. They just melt in your mouth, enveloping you with a warm gentle aroma that produces a calming effect.
Ingredients for Lavender cookies
Flour: 180 gr.
Almond flour (or ground almonds): 40 gr.
Sugar: 100 gr.
Butter: 80 gr.
Baking powder: 0.5 tablespoon
Dried lavender flowers: 2 tbsp
1 Egg
A pinch of salt.
Recipe for Lavender cookies
Whisk egg with sugar, salt and baking powder.
Add soft butter and continue whisking.
Add lavender flowers and flour. Knead the dough.
Place the dough in the refrigerator for 30 minutes.
Next, roll the dough sprinkling its surface with flour.
Cut cookies with the help of molds; put them on a baking sheet, covered with parchment.
Bake until golden brown, at 180C, about 15 min.