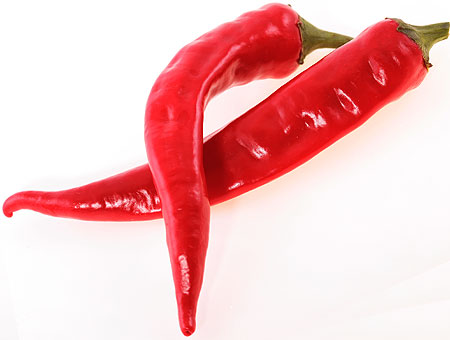 Hot Pepper Will Make You Slim
Here comes a long-awaited efficacious pill to make you slim! 100% natural capsules with hot pepper and paprika called Capsiplex have been produced and are already being used by trainers in the USA. Chili and paprika speed up metabolism, so people can lose weight faster.
Capsiplex's manufacturers conducted a series of tests at Oklahoma University and discovered that the pills make people drop 278 calories more during workouts. 278 calories is what an individual drops during one hour twenty minutes of moderate-pace walk or during 30 minutes of running. Previous studies showed that hot pepper and its extracts are conducive to weight loss. But the problem was that they irritated the stomach. The manufacturers got round this problem by wrapping the stinging ingredients in protective coating, so the stomach doesn't suffer.
Note: The capsules have been adopted by Hollywood stars – Britney Spears, Brad Pitt, Jennifer Lopez