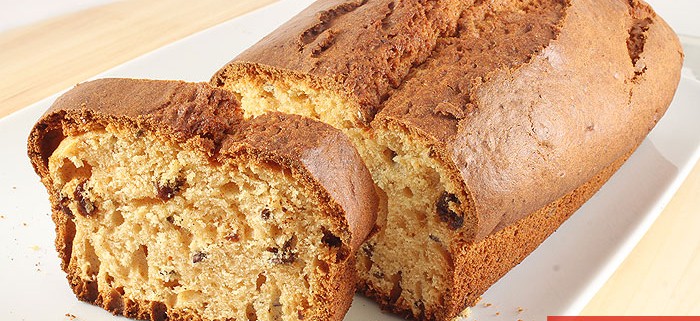 The cake is so beautiful, delicious and flavorful that we decided not to decorate it with anything else. It has a natural look and taste, which does not need any additions.
However, if you want you can, for example, sprinkle cake with powdered sugar.
We've eaten it with great pleasure, and now we even think to repeat.
Ingredients for Honey Cake with Raisins and Flax Seeds
Flour: 250 gr.
Thick yogurt or sour cream: 100 gr.
Butter: 80 gr.
Sugar: 2-3 tbsp
Honey: 2 tbsp
Eggs: 3
Flax seeds: 1 tbsp
Raisins: 2 tbsp
Baking powder: 1 sachet.
A pinch of cinnamon, nutmeg and salt.
Brandy or cognac 2 tbsp
Recipe for Honey Cake with Raisins and Flax Seeds
Melt the honey, butter and sugar together.
Add eggs, yogurt, and brandy into this warm mixture.
Add a little flour,

sifted

with baking powder

and salt

, actively stirring.
Add flax seeds, nutmeg, cinnamon, and raisins.
Put the dough into the

greased

mold.
Bake the cake at 170-180C about 45-50 min. until the splinter inserted into the center comes out dry.