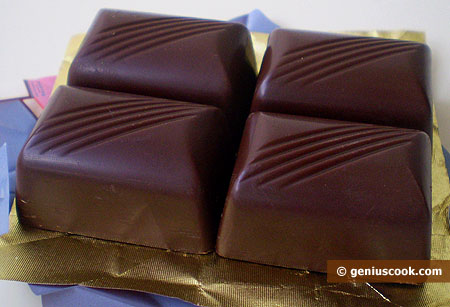 Dark Chocolate Helps Cope with Depression
The new research from Nestle showed that a few bars of black chocolate a day improve metabolic reactions of people placed in stressful and depressive situations to a great extent. The study describing the results of the research appeared in the Journal of Proteome Research.
Sunil Kochhar, D. Sc., with his colleagues from the research centre in Lausanne, Switzerland, conducted tests and labs. He reports that 1.4 oz (40 g) of black chocolate taken daily for two weeks during a period of high emotional stress is beneficial for metabolism and for intestinal bacteria activity – processes that appear to be closely inter-related.
Scientists used nuclear magnetic resonance (NMR) and mass-spectrographic method (MS) to study global changes in metabolism in 30 volunteers during the research period. The researchers also tested their blood and urine. They were given 0.7 oz (20g) of black chocolate in the mornings and evenings for 14 days. During this period the volunteers' level of stress-causing hormones became normalized, nervous anxiety quietened down, they felt better, depression subsided. The study came to confirm once again the fact that people's health, vital energy, and mental status are in strict dependence on the way they eat.
https://geniuscook.com/wp-content/uploads/2009/11/Dark-Chocolate.jpg
307
450
Elena and Alfredo
https://geniuscook.com/wp-content/uploads/2014/02/gc-logo2.png
Elena and Alfredo
2009-11-18 11:33:47
2009-11-18 11:33:47
Dark Chocolate Helps Cope with Depression