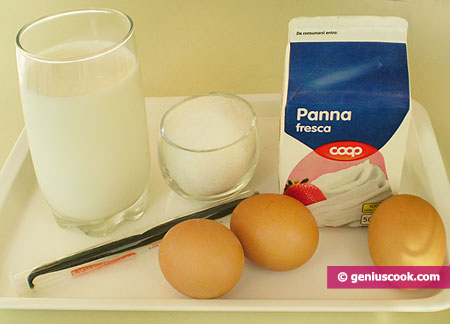 The Vanilla Ice Cream Recipe
It's a warm season, and the popularity of cold treats is growing fast. But when one starts reading the labels of factory-produced ice cream one sees nothing but trans fats, palm oil and a string of chemical additives. But it won't do to buy treats that are so harmful. So the best bet is to make ice cream,  sorbets and parfaits at home using natural products.
Ingredients for Vanilla Ice Cream
12 oz or 0.3 cup milk
17 oz or 0.4 cup cream
0.4 lb sugar
a vanilla pod
3 yolks
Recipe for Vanilla Ice Cream
Break the vanilla pod along, scrape off the pulp and put it into milk. Bring to boil. Let it stand for about 20 minutes then strain.
Rub egg yolks with sugar adding warm milk gradually. Heat until the mixture gets thick, strain and cool.
Whip up cold cream and mix it with the cool mixture carefully.
Put it in the ice cream maker and into the fridge.