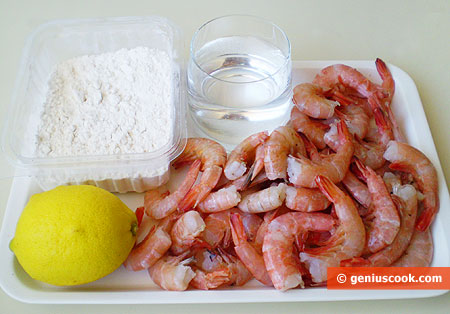 This one is an exquisite dish with a delicate taste. Prawns come out juicy with a crunchy tasty crust. You should take enough oil for the prawns to fry evenly on all sides and pre-heat it well.
Ingredients for Prawns in Lemon Batter
1.0 lb large prawns
mineral water, juice of one lemon, flour, salt, oil for frying.
How to make Prawns in Lemon Batter
Take off the prawns' shells leaving only tails.
Make liquid batter from flour, lemon juice and carbonated mineral water; add salt to taste.
Pour oil into a deep frying-pan. Dip prawns into batter and fry until golden, for about 1-2 minutes.
Put the fried prawns on a dish with a paper towel that will soak up excessive fat. Serve with any salad.