Ten of the Best Traditional Ales
Lockdown has been predictably tough on Britain's independent brewers. Mandatory pub closures and the suspension of non-essential employment have made it problematic for hardworking, devoted indies to get their best real ales in front of punters.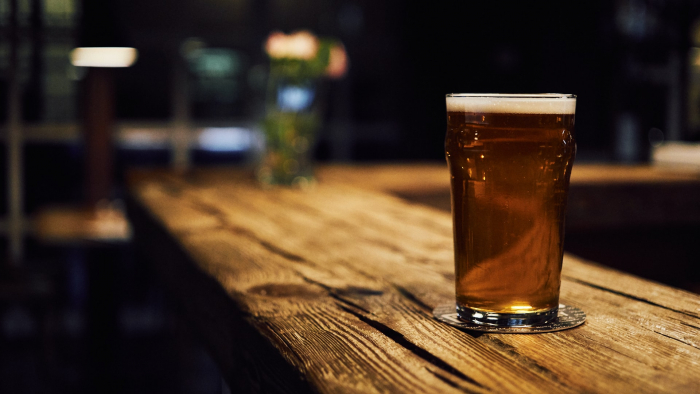 Happily, there are many ways to show love to your favourite brewers by ordering in some of their delicious ales. If you're already a craft beer connoisseur, lockdown could be the perfect opportunity to un-bottle some traditional real ales – and help some of the UK's best stay afloat while they ride out the crisis.
What is real ale? The hardcore enthusiasts at Campaign For Real Ale (CAMRA) define it as cask-conditioned beer, either served 'live' from a hand pump, or conditioned in tin or bottle. The 'real' moniker was added to separate Blighty's best from the flood of mass-produced, artificially-carbonated beers that were foisted on the UK market years ago.
To help you choose we've gathered 11 of our top picks that can be ordered online — the perfect way to enjoy a bit of comfort at the end of another socially-distanced day.
1. Jaipur IPA by Thornbridge
Thornbridge's Jaipur India Pale Ale (IPA) represents a traditional British style that's bursting with notes of tropical fruit and citrus. Those are balanced by a malty base to smooth the texture and deliver the perfect degree of bitterness on the finish. IPAs have rapidly become a go-to favourite of craft beer fans, but Jaipur predates most of the newer interpretations. Recognised globally with over 100 awards, it uses a selection of hops from the USA and has made a massive comeback with UK real ale fans.
2. Old Peculier by Theakston's
Sometimes you have to return to your roots and re-discover the classics. Back during the first cask ale revolution in the 1980s, Theakston's Old Peculier (OP) was something of an institution. Its intensity, darkness, and intriguing name made it an iconic beer sought out for gatherings and celebrations small and large. Visitors to the Theakston's Brewery in North Yorkshire will find that today's OP is as fruity, rich, and complex as ever.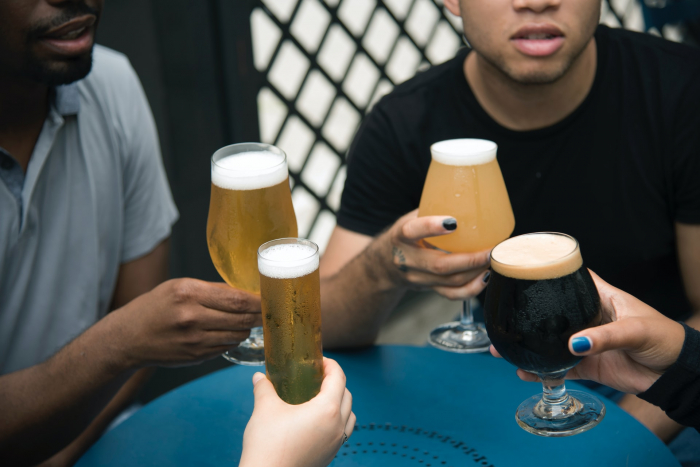 3. Jarl by Fyne Ales
It's easy to forget, ten years on that Jarl was a bit of a pioneer in real ale ranks. It was one of the first to use Citra, now one of British craft beer's favourite ways to create a fruity aspect. It gives shape to Jarl's aromatic blend of grapefruit and kiwi, but real secret sauce for this highly sinkable 3.8 percent-er is the extra pale malt that delivers a final tang of bitterness. There's a sensation on the palate that suggests a melt-in-your-mouth lemon cake. Giving vibrancy and restraint in equal measure, it's a welcome addition on any tap list.
4. Sussex Best Bitter by Harvey's
Harvey's open square fermentation and special yeast culture give Sussex Best Bitter a complex depth of character with perfectly balanced and subtle notes. The brewery's flagship ale was a silver medallist in last year's world beer awards. Its beers have a unique and hard-to-pin-down aspect derived from Harvey's own water source. The brewery's well draws rainwater that's been filtered over 30 years through the chalk downs of Sussex, 60 feet below ground.
Pro tip: while Sussex Best Bitter is available in bottles or cans, if you can find a pub that knows how to handle real ale in a cask, you'll be in for a real treat.
5. Cwtch by Tiny Rebel
Everyone loves a good Cwtch (cuddle in Welsh). And why not? This is highly accessible yet refined example of the red ale style, which is increasingly hard to find in real ale circles. Tiny Rebel blends citrusy American hops with caramel malts to create its deep, amber-coloured ale. Its lush tropical notes rest atop a gently toasted body of malt. Jam-packed with character and flavour only the Valleys can offer, this former Champion Beer of Britain provides a perfect arena for modern and traditional brewing.
6. FIVE by XT Brewing
Long Crendon, Buckinghamshire's XT Brewery has made a name for itself by mashing both innovation and tradition into its brewing processes. FIVE is a hopped-up US style amber ale that fuses four types of aromatic American hops with fulsome grains from Germany and England. This rich, luscious beer is so singular that you can't buy it in bottles just yet. If you're looking to order a pack online, why not try XT FOUR, its amber little brother.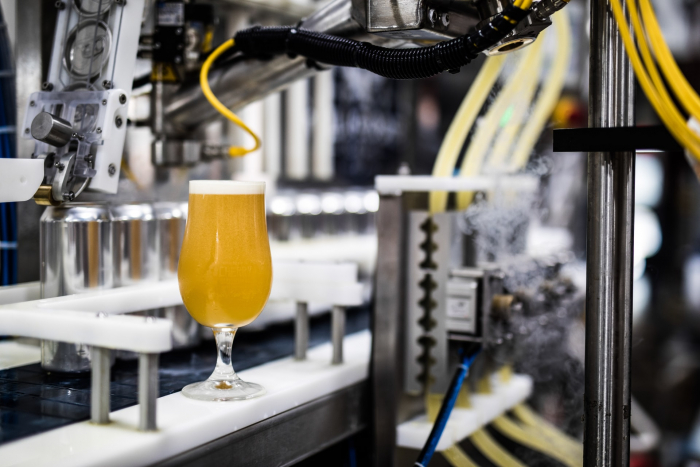 7. Pennine Pale by Allendale
This pale ale hails from Northumberland and is brewed using three distinct kinds of hops which are hopped five times. The final hopping includes a helping of Citra to bring a welcome and refreshing finish. With some real ale brewers whose processes are heavy on the hops, the taste and texture can go out of balance. Allendale somehow gets it right, making Pennine Ale a straightforward, perfectly balanced beer. A Summer favourite.
8. Proper Job by St Austell
Made with a mix of American Cascade, Willamette, and Chinook hops; fortified with Maris Otter malting barley from its native Cornwall, Proper Job from St Austell is one of the top-rated new wave India Pales. An added oatcake malt combined with spicy, citrusy, and floral hops makes it a wonderfully refreshing real ale.
9. Neck Oil by Beaverton
This easy-drinking IPA began its life a Black Country pale ale homebrew. Over the years American hops were incorporated, and others were added in, giving Neck Oil the aromatic, fruity flavour that makes it a perennial favourite. Perfect for seaside serenades.
10. Jacobite Ale by Traquair
Brewed to a 260-year old recipe, this real ale was relaunched ten years ago to celebrate the 250th anniversary of the Jacobite rebellion. With its mixture of molasses, dark stone fruits, coriander and – for those of a certain age – blackjack chews, Jacobite packs a malt punch that will have the hops revolting.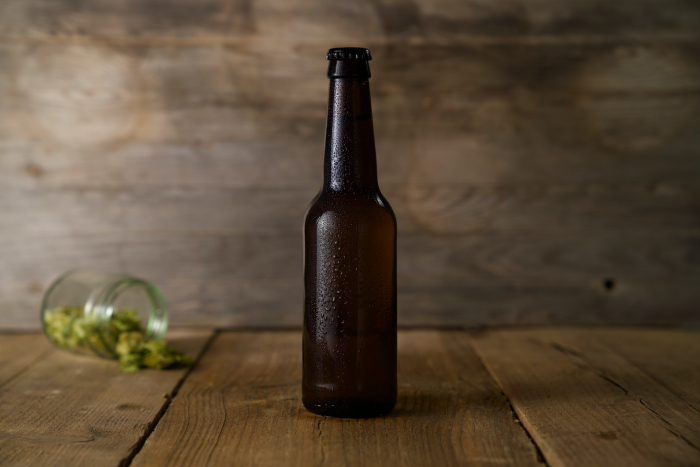 11. Baltic Trader by Green Jack
Oh, let's sneak one more onto the list. As one of the booziest entries, Suffolk's Green Jack brewery makes it's Baltic Trader Imperial Stout almost unctuous: intense, but with a luscious full-flavour that's well balanced and warming. It might just be Britain's best nightcap beer.
https://geniuscook.com/wp-content/uploads/2020/08/beer-ale-drink-alcohol-2-e1598113868145.jpg
394
700
Elena and Alfredo
https://geniuscook.com/wp-content/uploads/2014/02/gc-logo2.png
Elena and Alfredo
2020-08-22 11:37:10
2020-08-24 11:43:45
Ten of the Best Traditional Ales