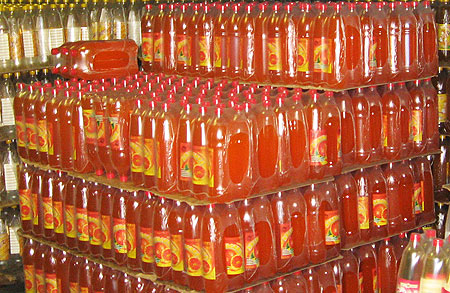 A regular intake of nonalcoholic sweetened sodas has an independent influence in developing pancreatic cancer. Lead researcher, a professor of the School of Public Health, University of Minnesota in Minneapolis, Dr Mark Pereira with his colleagues studied more than 60000 men and women from Singapore for a decade. They found that those who drank sweet nonalcoholic sodas twice a week or oftener had twice the risk of developing pancreatic cancer in comparison with those who didn't drink sodas.
Singapore is a rich country with a well-developed medical service. Favorite pastime there is having meals in cafes and restaurants and shopping where people often order nonalcoholic sweet drinks. Therefore these conclusions should also apply to the USA and other highly developed western countries which share the same lifestyle. Dr Pereira said that high sugar level in nonalcoholic sodas can raise the level of insulin in the body which assists the growth of pancreatic cancer cells. And artificial sweeteners in these drinks aggravate the situation further. Besides, these drinks contain many other chemicals which destroy all the natural reactions in the body gradually.
Pancreatic cancer has a low survival index. Only 5 % people with this diagnosis live longer than 5 years. One of the reasons for that is that early symptoms are often ignored, and while the decease is progressing its symptoms are varied and nonspecific. So when cancer is diagnosed, it often happens that it is already late. According to the data from the National Cancer Institute pancreatic cancer was detected in more than 42,000 men and women. More than 35,000 people died from it in the USA last year. That's why doctors urge not to drink sweet sodas and never buy them for children.
https://geniuscook.com/wp-content/uploads/2010/02/Sweet-Sodas.jpg
293
450
Elena and Alfredo
https://geniuscook.com/wp-content/uploads/2014/02/gc-logo2.png
Elena and Alfredo
2010-02-18 09:15:51
2010-02-18 09:15:51
Sweet Sodas are Deadly