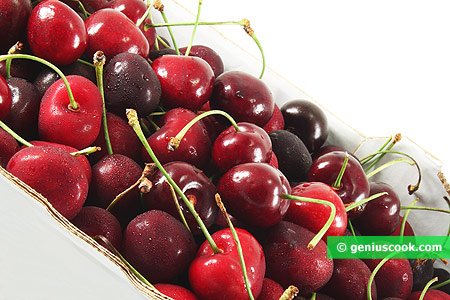 Summer heat and abundance of fruits – the combination of the two leads logically towards making the frozen treat known as sorbet. We had some sweet ripe cherry today with is ideal for sorbet.
Ingredients for Sweet Cherry Sorbet
2 lb sweet cherry
3-4 tablespoons honey
lemon
Recipe for Sweet Cherry Sorbet
Wash the cherries and take out the stones.
Put them into the blender and mash into puree, add honey and lemon juice.
Put the mixture into the ice cream maker and freeze until you get soft sorbet.
Then place it into the freezer and have it frozen up for 2-3 hours.