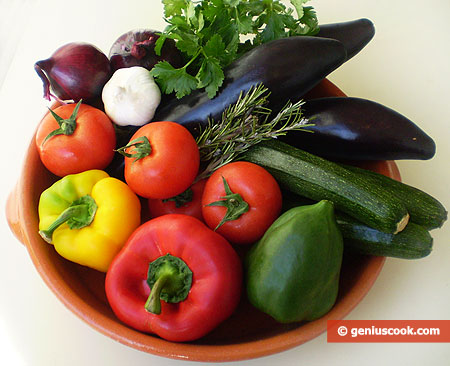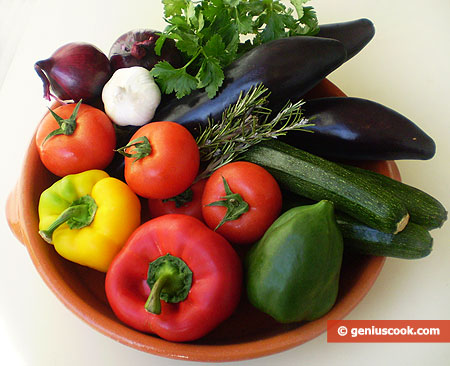 How to Make Ratatouille Niçoise
Ratatouille Niçoise is a dish made of simmered vegetables; it is typical for the Nizza cuisine, as well as for the whole of France's southeast. "There is too much" are the words that do not apply to ratatouille.
Eat ratatouille hot as soon as it is ready and then eat it as a cold appetizer. Ratatouille stands several days' refrigeration perfectly, becoming but tastier.
The art of making Ratatouille Niçoise is in the correct preparation and laying of vegetables, it makes up the taste of the dish. You ought to fry each vegetable separately until they are half done for each to retain its taste before simmering them together.
True, you are in your right to change round the recipe depending on your taste, but your variations should be based on experience and you should have all the main components in any case. The quantity can also be different depending on the appetite and the number of the eaters.
This recipe goes back to the renowned French journalist and writer Michelle Kotta. Ratatouille can be served both as the main dish and as a side dish for meat or fried sausages. It is often eaten with boiled rice too.
Ingredients for Ratatouille Niçoise
2-3 zucchinis
2-3 eggplants
5-6 tomatoes
1 red, green and yellow pepper each
2 red onions
4-5 garlic cloves
Provence herbs (fresh or dry): thyme, basil, rosemary, bay leaves, parsley
salt, olive oil.
Cooking Instructions
It's necessary to put all the vegetables into separate bowls after you have diced them. If your zucchinis and eggplants are not very large dice them into not very thin round slices. If the vegetables are large dice them any way you wish but not finely.
Peel onions and dice them along into thin slices.
Remove seeds from peppers, dice them into strips.
If you wish to peel skin off tomatoes, dip them for a couple of seconds into boiling water. We just sliced them along.
Chop garlic and Provence herbs (except bay leaves) finely with a knife.
Then take a wide frying pan, pour olive oil in it and fry zucchinis for about 5-6 minutes, stirring them constantly, then put them in a bowl.
Add oil in the frying pan again and fry eggplants the same way. Put them in another bowl.
Cook peppers in the same way.
Then fry onions and add tomatoes. Sauté onions with tomatoes for about 5 minutes.
Take a deep frying pan or a saucepan and put in zucchinis first, then eggplants, and top with peppers. Pour tomatoes with onions over the vegetables. Add salt, chopped garlic, Provence herbs, bay leaves. Put the lid on.
Simmer vegetables until they are soft for about 20 minutes over low heat, stirring them from time to time carefully with a wide spatula.
Ratatouille can be served hot at once.
https://geniuscook.com/wp-content/uploads/2010/04/Ingredients-for-Ratatouille-Niçoise.jpg
366
450
Elena and Alfredo
https://geniuscook.com/wp-content/uploads/2014/02/gc-logo2.png
Elena and Alfredo
2010-04-11 04:57:42
2015-01-01 12:11:33
How to Make Ratatouille Niçoise